Mount Pleasant, South Carolina is increasingly becoming a popular vacation destination and has a lot of things to do. Mount Pleasant offers visitors a perfect balance of history, natural beauty, and contemporary conveniences. Only a short drive from Charleston's exciting downtown, this quaint community has plenty to offer tourists of all ages. You can find a little bit of everything in Mount Pleasant, from beautiful botanical gardens and historic plantations to excellent museums and aquariums. To help you make the most of your time in Mount Pleasant, we'll review the area's top 30 attractions here. From anything to renting a golf cart in Mount Pleasant, exploring the historic sites, or indulging in some of the Lowcountry grub, we have got you covered. It doesn't matter if you're visiting Mount Pleasant with your family, a group of friends, or by yourself; everyone will find something to love about this city.
1. The Patriots Point Naval & Maritime Museum
The Patriots Point Naval & Maritime Museum should not be missed by anybody interested in maritime or American history. The World War II aircraft carrier USS Yorktown will be among the historic vessels you may tour. The flight deck is open for tours, and guests are welcome to explore the area, sit at the controls of vintage planes, and even spend the night in the sailors' quarters if they so want. There are also some hands-on exhibitions and a museum dedicated to the Medal of Honor. It's a fascinating and informative site that sheds light on the significance of the Charleston naval facility and the development of naval aviation.
2. Rent a Street Legal Golf Cart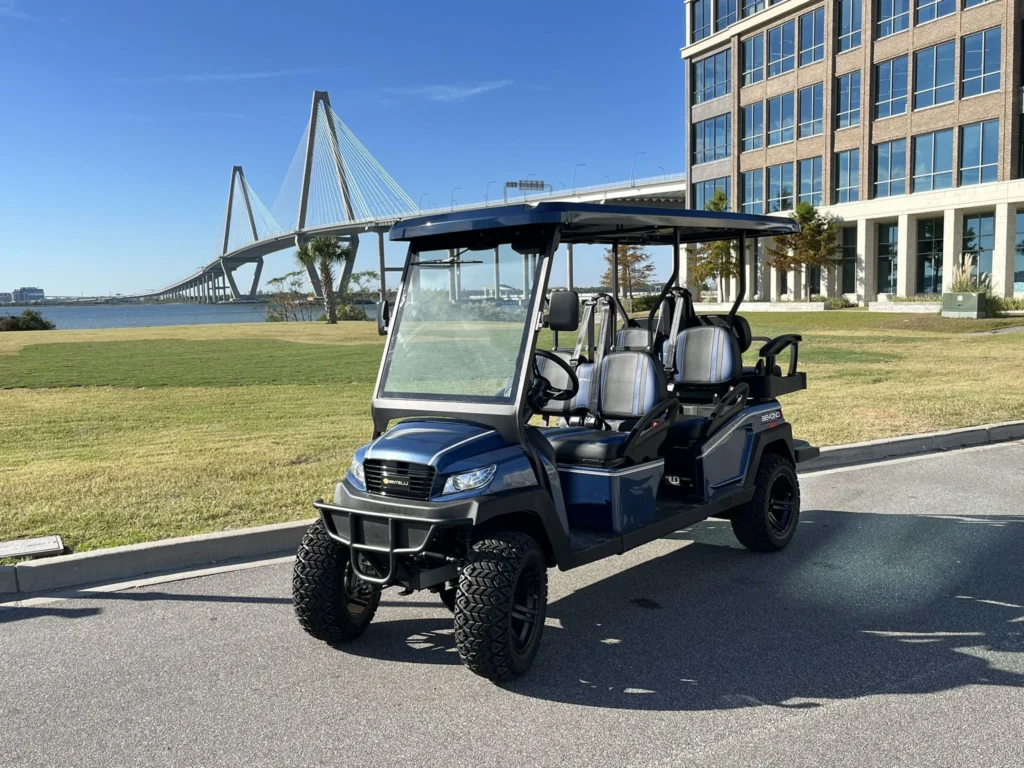 Renting a golf cart in Mount Pleasant, SC is a great way to explore the city and see all it has to offer. With a Mount Pleasant golf cart rental, you can easily navigate the city's winding streets and take in the sights and sounds of this charming coastal town. GolfCart.Fun offers luxury street legal golf carts that can be taken on any roads with posted speed limits of 35 mph or less. You can also drive their carts at nighttime! Plus, you can avoid the hassle and expense of renting a car or dealing with the city's parking. Additionally, with a golf cart, you can access areas of the city that may be harder to get to on foot or by car. If you decide to rent a golf cart in Mt Pleasant, be sure to check out our guide to the top Mt Pleasant golf cart experiences!
3. Arthur Ravenel, Jr. Charleston Harbor
This is Arthur Ravenel, Jr. Charleston Harbor is best seen from this stunning bridge, which is also a pleasant area to stroll or ride a bike. The bridge is 2.5 miles long, giving you plenty of time to soak in the scenery and snap some stunning images. It's a fantastic opportunity to get some exercise and view the city in a new light. Additionally, using the bridge is cost-free, making it a fantastic low-cost option. The bridge is an engineering marvel and a modern architectural masterpiece, and it provides a wonderful vantage point from which to take in the scenic harbor and maybe even see some dolphins, pelicans, or other marine life.
4. Charles Towne Landing State Historic Site
If you're interested in history, you should definitely check out the Charles Towne Landing State Historic Site. Historical significance includes being the location of the first permanent English settlement in Carolina in 1670. Tours of the area show off the rebuilt ships from the 17th century and educate guests on the history of the area's first settlers. There's a zoo on site where you can observe creatures that were indigenous to the area back in the 17th century, and a nature trail where you can take in the scenery. An hour spent strolling around Charles Towne Landing is time well spent, and will provide you with a wealth of knowledge about the region's past.
5. Middleton Place Plantation
Those interested in history should definitely make time to visit Middleton Place Plantation. The plantation is a historical site and one of the oldest in the region. Tours of the plantation allow guests a chance to explore the original structures and gain insight into the plantation's past inhabitants. The gardens are open for tours, and visitors can see many kinds of plants and flowers. There is a restaurant on the property where guests can sample regional specialties from the Lowcountry.
6. Pitt Street Bridge
Take in the sights from the Pitt Street Bridge If you're in the region to take in the area's natural beauty, you can't miss the Pitt Street Bridge. Views of the scenic Cooper River and its surroundings are spectacular from this bridge. Tourists can cross the bridge on foot or by bicycle to take in the sights of the river and the city. A fishing dock awaits anglers and nature watchers at the bridge's end. You can take in the scenic surroundings and have a relaxing afternoon on the Pitt Street Bridge. The Pitt Street Bridge is Mt. Pleasant staple!
7. Take a Cooking Class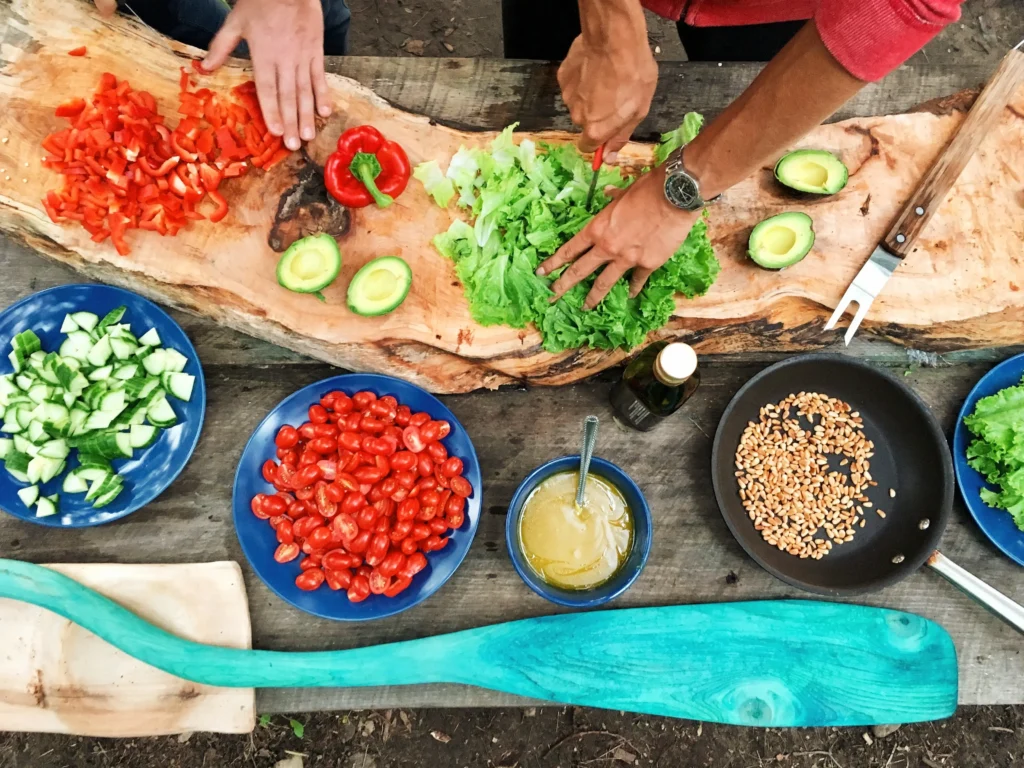 One of the best parts of visiting Mount Pleasant is getting to sample the excellent Lowcountry food, so why not take a cooking class to learn how to make it for yourself? Learn how to prepare shrimp and grits, she-crab soup, and fried green tomatoes and other classic Lowcountry delicacies during a culinary class. Local chefs share their knowledge in these sessions, making them an excellent opportunity to get insight into not only the cuisine of a region but also its history and culture. The guests will learn new techniques in the kitchen and take away fond memories of the excellent meals they enjoyed.
8. Stop by the Edmondston-Alsoton Home
The Edmondston-Alston Home is a museum house in the Charleston Historic District, and you should definitely check it out if you're in the area. The mansion was constructed in 1825, and now tourists may explore it and marvel at its preserved antiques. There is information available to guests regarding the home's previous inhabitants and the development of Charleston in the nineteenth century. The residence also features a lovely garden that guests are welcome to explore. An excellent method to learn about Charleston's past and present.
9. Go Kayaking at Shem Creek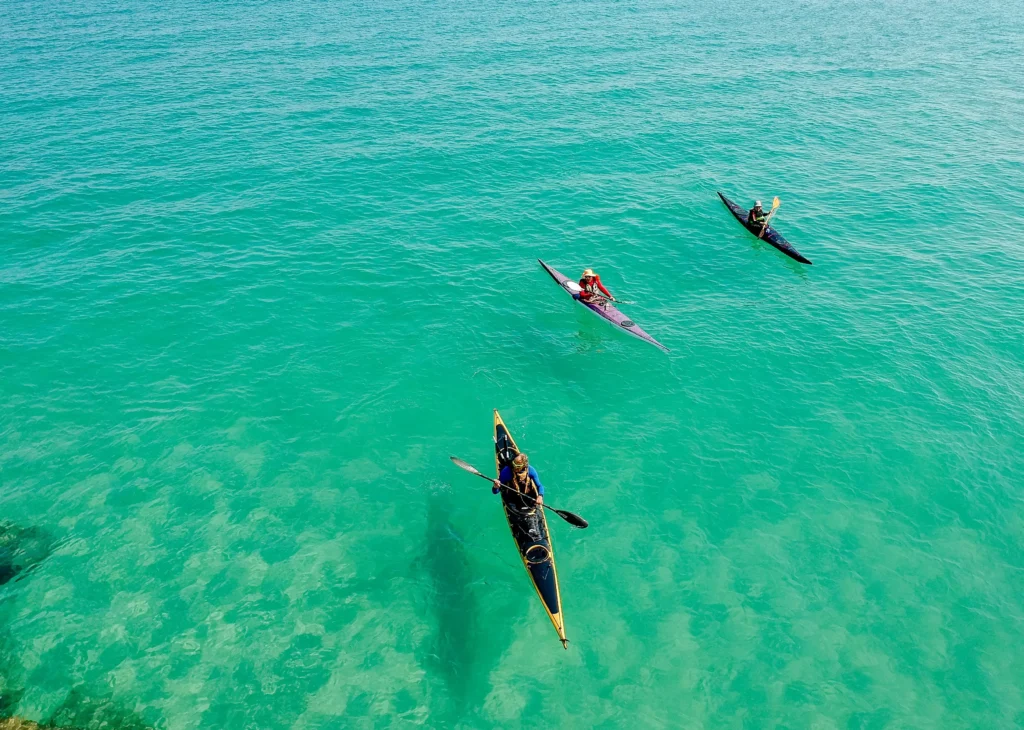 Shem Creek is a great place to go kayaking, and a guided tour is a fantastic way to take in the area's natural splendor. Tour groups can observe dolphins, pelicans, ospreys and a host of other species, in their natural habitat at the creek. The tour is not only a great way to see the creek, but also to learn about the seafood industry in the area. Spending time outdoors and learning about the local ecosystem is a fantastic way to spend an afternoon.
10. Grace & Grit
Grace & Grit is a contemporary Southern restaurant with a warm and welcoming ambiance, and its food is tasty and comforting. Traditional Southern delicacies like shrimp and grits and fried green tomatoes are given a modern spin on the menu. There is a wide variety of beverages to choose from, and the service is kind and casual. It's ideal for both everyday dining and celebratory occasions.
11. Stop by Old Village
Mount Pleasant's historical past is on display in the Old Village, a charming and interesting neighborhood. While strolling the streets, guests can take in the sights of restored 18th- and 19th-century buildings. You can also find a wide selection of shops and restaurants in charming, historically preserved buildings in the Old Village.
12. Children's Museum of the Lowcountry
If you're visiting Mount Pleasant with kids, check out the Children's Museum of the Lowcountry. It's an interactive museum with exhibits and activities that educate and entertain. You'll find science, art, and history themed exhibits, as well as a café and a gift shop. A great place to spend a day with the family and have fun.
13. Explore the beaches at Isle of Palms and Sullivan's Island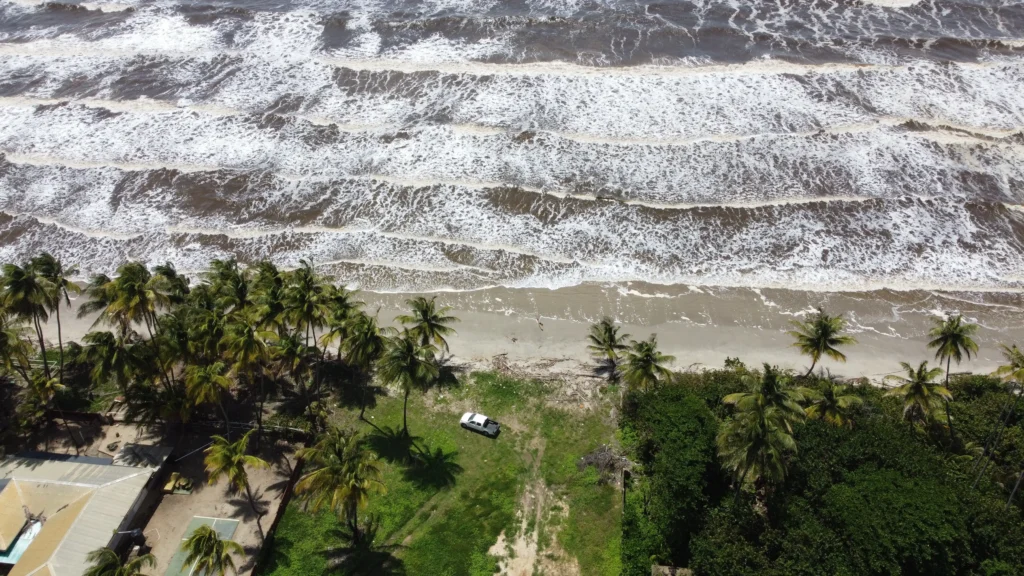 Isle of Palms and Sullivan's Island are two of the most beautiful beaches in the area, and they provide visitors with a great opportunity to unwind and take in the sights, sounds, and smells of the sea. You can go swimming, sunbathing, fishing, or participate in any number of water sports on the beaches. In addition to the many souvenir shops, there is a wide selection of restaurants and pubs for guests to choose from right on the beach. Wildlife like dolphins and sea turtles call the beaches home, and tourists can take tours to observe them.
14. Pitt Street Pharmacy
Pitt Street Pharmacy, open since 1892, is a museum and soda fountain highlighting the long history of the pharmacy and soda shop. Observe the vintage soda machine, genuine pharmacy counter, and old-fashioned pharmaceuticals. The pharmacy's milkshakes, sundaes, and floats are produced with century-old recipes and are served in the style of a soda fountain. A museum dedicated to the development of both pharmacy and the soda fountain may be found within the drugstore.
15. Charleston Tea Plantation
The Charleston Tea Plantation is the only remaining tea plantation in the United States, and a must-see for any fan of tea or American history. Visit the tea fields and processing facility on the estate and get an education on the several varieties of tea and how they are grown. You may witness the entire tea-making process from harvesting the leaves to packaging them at the plantation. Visitors may relax with a cup of tea and take in the scenery at the plantation's cafe and gift shop.
16. Take a bike tour of the city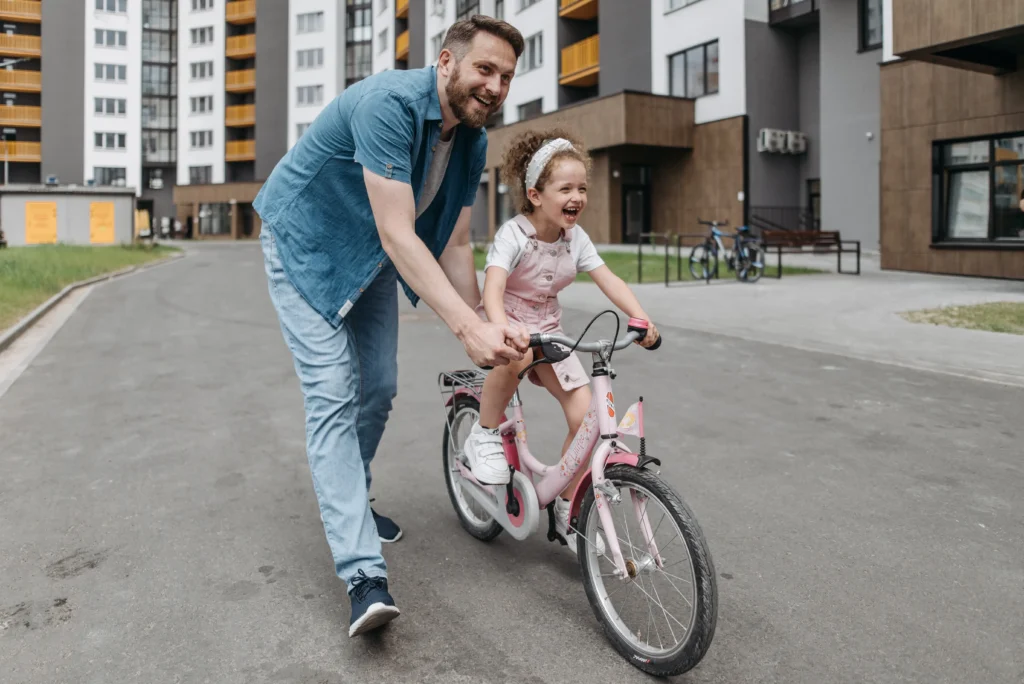 Mount Pleasant's attractions are best experienced on two wheels, so hop on a bike and go for a ride around town. The city's parks, harbor, and historical districts may all be seen on a guided tour. The tour is a fun and novel way to view the city while getting some exercise. Rental bicycles are available so that guests may independently explore the city. Enjoy a different perspective on the city while having fun for the day.
17. Charleston Museum
When in Charleston, stop at the Charleston Museum. Exhibits at the museum cover many different aspects of the city's and region's past. Native American history, colonial history, and the American Civil War are just few of the topics that can be explored by tourists. The museum hosts numerous events and activities, including lectures, tours, and workshops, for its visitors. Spend a day there and you'll leave with a better understanding of the region's past.
18. Charleston Harbor Tour
To unwind and take in the area's natural splendor, you should go on a Charleston Harbor Tour around sunset. As the sun sets, sightseers may take in the city from a different perspective by taking a boat excursion. The harbor's history can be explored, and the city's monuments and sights can be admired. This trip is enjoyable for people of all ages and is perfect for a fun evening out with loved ones.
19. Tavern & Table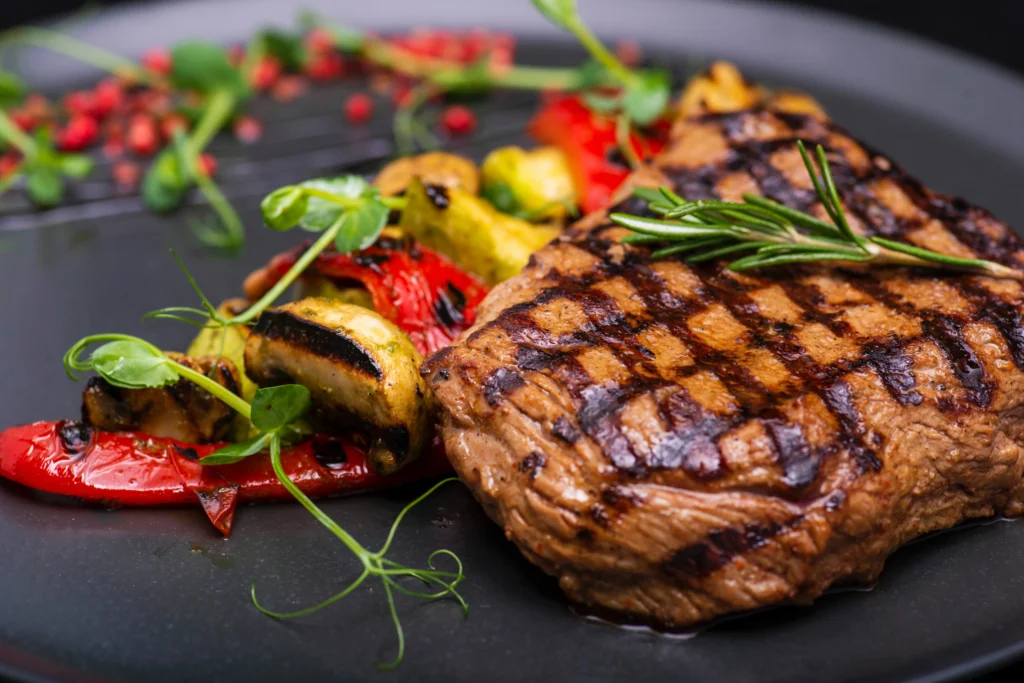 Tavern & Table this restaurant is located on the Wando River and has beautiful views. The menu offers not just steak and chicken, but also a wide selection of marine dishes. The restaurant also features an excellent collection of regional beverages. The restaurant's relaxed vibe makes it ideal for both everyday dining and exceptional celebrations. It's a lovely place to eat and watch the sun go down over the river, among other things.
20. Visit the McLeod Plantation Historic Site
Anyone with an interest in the past or in other cultures should make the trip to McLeod Plantation Historic Site. The site is a plantation from the nineteenth century that has been meticulously preserved so that visitors can learn about the lives of the people who worked and lived there. Plantation tours allow guests to see the mansion, slave quarters, and other structures on the property. Lectures, workshops, and even "living history" demonstrations are just some of the other activities you can participate in at this location. It's an excellent destination for gaining insight into the local culture and history during a leisurely afternoon.
21. Take a surfing lesson on Isle of Palms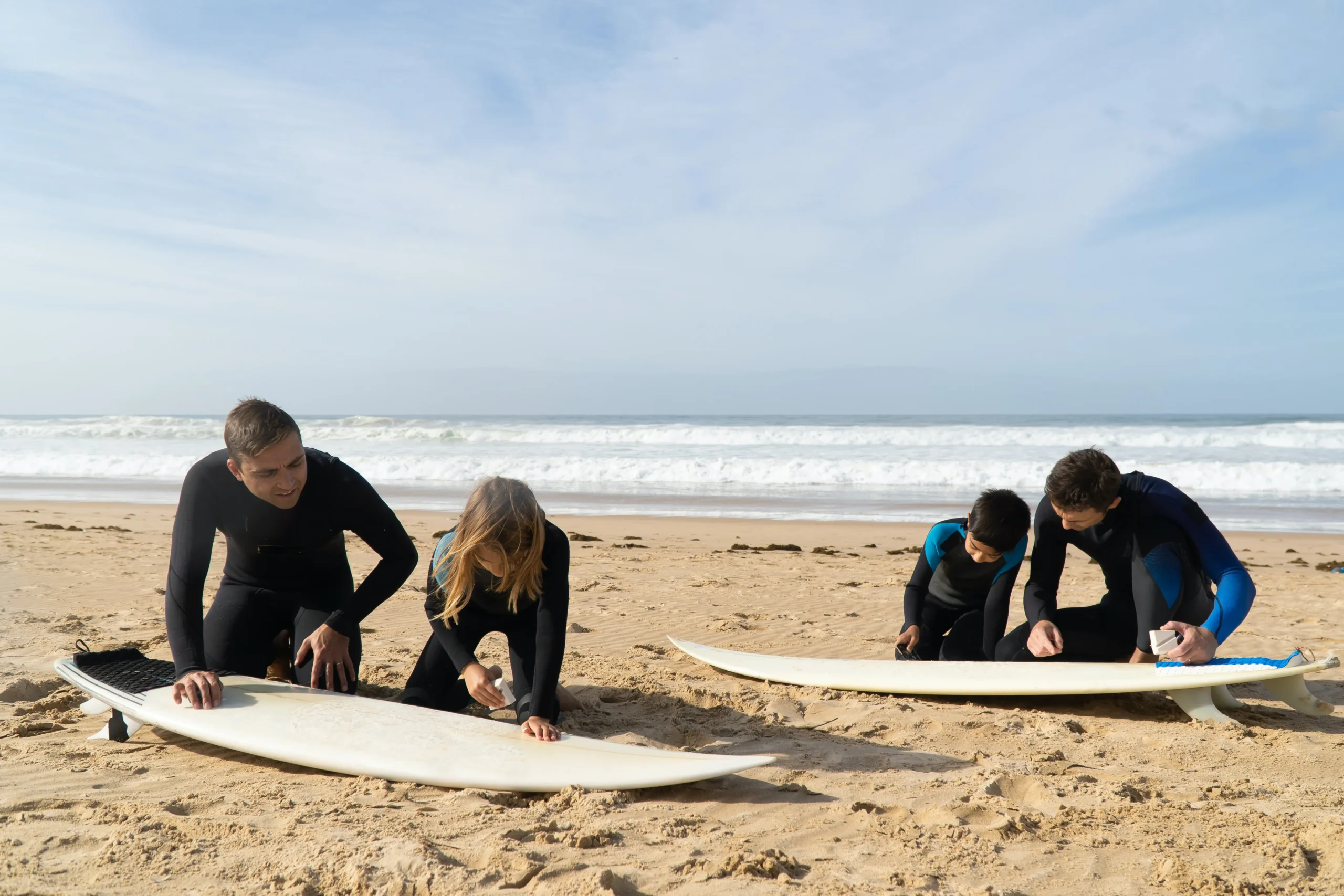 Learn to surf with a class on Isle of Palms, since this barrier island is an excellent location for this water sport. Surfing lessons for novices are available so that guests may learn the fundamentals of the sport, such as paddling, standing up, and riding waves. The class is an excellent way to spend an afternoon and gain knowledge in a new area. Rental surfboards are available so that guests may give the sport a go on their own. You may see the city in a whole new light and have a wonderful day doing it.
22. Check out the Charleston County Parks
Mount Pleasant is home to various parks and natural preserves such as the Charles Towne Landing State Historic Site, the Magnolia Plantation and Gardens, and the McLeod Plantation Historic Site. The parks are open for everyone to visit and enjoy the scenery. Hiking, fishing, and picnicking are all available for guests. You may see the city in a whole new light and have a wonderful day doing it.
23. Take a Ghost Tour
Take a ghost tour of Charleston, a city renowned for its spooky past as well as its fascinating history. Ghost tours provide guests an opportunity to learn more about the city's spooky history and culture. The city's history and eerie legends will be explained to curious sightseers. There isn't a better way to spend a night in the city and get a fresh perspective on it.
24. Eat at The Obsinate Daughter
The Obstinate Daughter, number seventeen on our list, is the place to go for fresh seafood prepared with local ingredients in a casual setting. The menu rotates periodically to take advantage of seasonal produce, but you can count on a good selection of seafood meals and vegetarian alternatives no matter when you visit. The outside patio is a lovely place to relax and take in the surroundings while enjoying a meal. It's perfect for a relaxed meal with pals or a special evening out with that special someone.
25. Take a fishing charter off of Charleston Harbor
Anglers will find the Charleston Harbor to be a fantastic fishing destination. Anglers interested in catching red drum, trout, and flounder can book a half- or full-day trip. All gear and a knowledgeable guide are included in the charter price. Guests may also go tarpon fishing on a sunset or nighttime excursion. You may see the city in a whole new light and have a wonderful day doing it.
26. Attend the annual Spoleto Festival USA
The festival showcases a wide range of artistic expressions, from opera and theater to dance and music. Over the course of 17 days, festival-goers may enjoy a variety of performances and other activities. Attending the festival is a fantastic way to learn about and appreciate Charleston's rich cultural heritage. You may see the city in a whole new light and have a wonderful day doing it.
27. Take a Dolphin watching tour
Experience the local animals and scenery in a new and exciting manner by booking a dolphin-watching excursion. The tour guide will also be able to tell the guests some interesting facts about the dolphins and their environment. This trip is fun for people of all ages and is perfect for a day out with loved ones. Keep your eyes peeled, you might see Bernie the dolphin!
28. Visit the Angel Oak Tree
The Angel Oak Tree is a must-see for any nature lover visiting Mount Pleasant. This tree is over 500 years old and stands at 66.5 ft tall. It provides shades to an area of 17,000 sq ft! The tree is a popular spot for instagram photos and picnics. Visitors can also take a guided tour to learn more about the tree's history and significance. The tree is in a park with a playground and picnic area, so it's a great spot to spend a family afternoon.
29. Take a horse-drawn carriage tour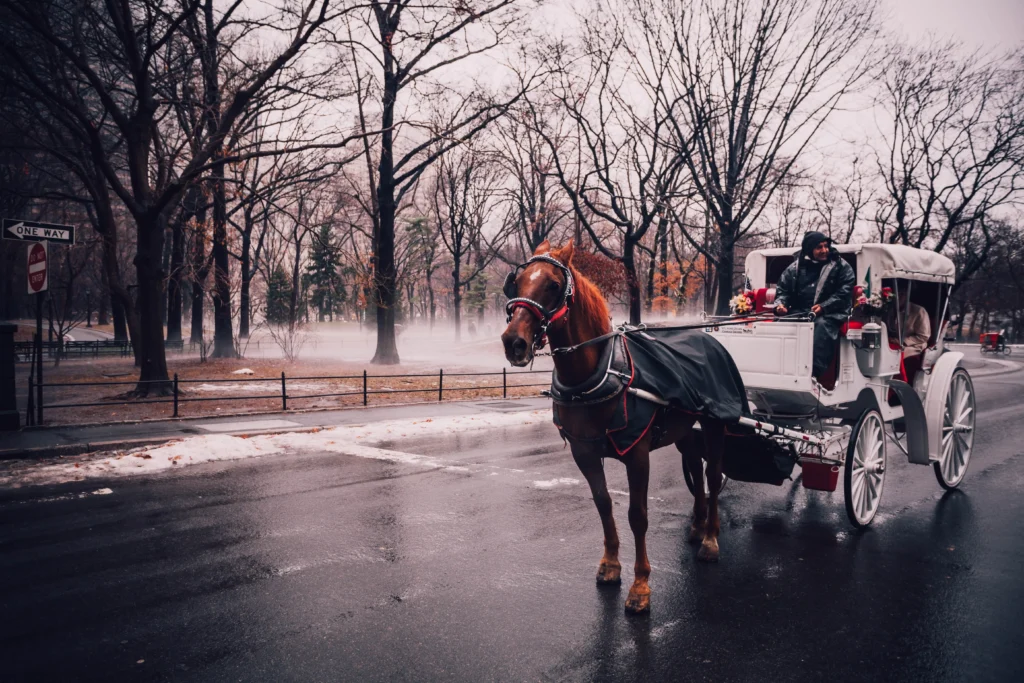 Taking a horse-drawn carriage tour is a great way to see the city and learn about its history. Visitors can take a tour and see the city's most famous landmarks and monuments. Tourists learn about the history of the city and the people who have lived here. The tour is suitable for all ages and can be a great way to spend an afternoon with family and friends. It's also a great way to get a sense of the city's charm and culture. There is speculation that horses might not be allowed in the city much longer, so check it out while you still can!
30. Visit the Charleston Library Society
The Charleston Library Society is a great spot for history and literature buffs visiting Mount Pleasant. The society is the oldest cultural organization in the city and has a collection of rare books and manuscripts. Visitors can take a tour of the society and see the collection of books and manuscripts dating back to the 17th century. The society also hosts lectures and events on a variety of topics if you want to learn something! Overall, its one of the best places to spend an afternoon learning about the city's history and culture.
31. South Carolina Aquarium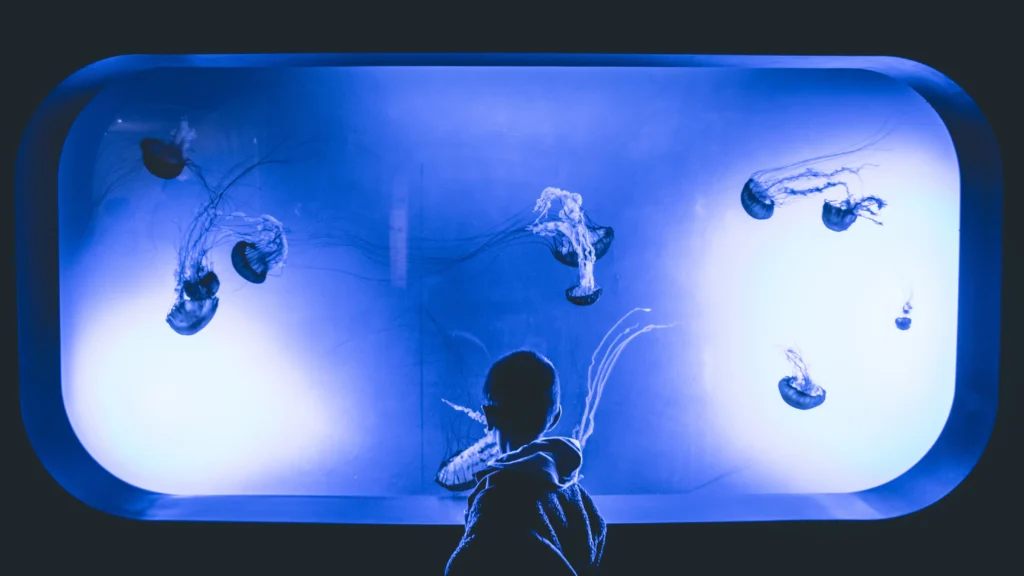 Visit the South Carolina Aquarium to explore the marine life of the area, with exhibits featuring sharks, sea turtles and jellyfish, as well as birds and reptiles. The aquarium also offers tours, lectures and workshops. The aquarium is home to over 5000 animals that are sure to blow your mind. The South Carolina Aquarium also sponsors local conservation programs to protect local species!
32. Charleston City Market
Visit the Charleston City Market to shop for unique products, sample local food, and immerse in the local culture with art galleries and other businesses. Local business owners come from all across the state to share their Lowcountry products and services.
Additional Information: