Welcome to Sullivan's Island, a hidden gem on the South Carolina coast! This perfect getaway offers the ideal retreat for families, couples, and single explorers alike thanks to its beautiful beaches, fascinating history, and laid-back environment. With its unique blend of relaxation and excitement, Sullivan's Island guarantees an unforgettable experience for all its visitors.
In this blog post, we'll cover the top 9 must-see attractions and activities on the island. From lounging on pristine sandy shores to uncovering the secrets of historic forts, there's no shortage of ways to make the most of your time in this coastal paradise. With so many things to do, its a great idea to have a Sullivan's Island guide! So, grab your sunscreen, put on your shades, and get ready for a thrilling journey through the wonders of Sullivan's Island!
1. Relax on the Beaches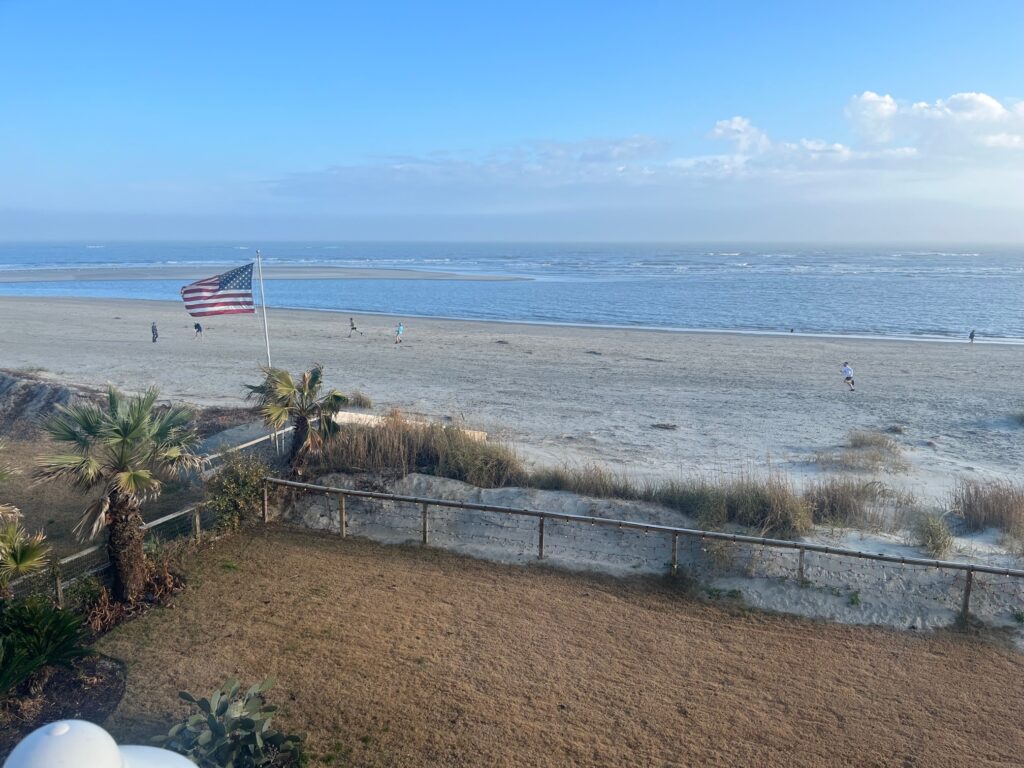 Sullivan's Island boasts some of the most breathtaking beaches on the East Coast. With soft white sand, gentle waves, and a laid-back atmosphere, you'll quickly discover why beachgoers love this coastal haven. Here are a few reasons why these beaches are the perfect place to unwind:
Ample space: Unlike crowded tourist hotspots, Sullivan's Island beaches offer plenty of room to stretch out, build sandcastles, or toss a frisbee. Say goodbye to cramped towels and hello to relaxation!
Family-friendly: Parents appreciate the gentle surf, making it a safe spot for kids to splash around. Lifeguards are on duty during the summer, ensuring a worry-free beach day.
Stunning views: Take a leisurely stroll and soak up the picturesque scenery, featuring the iconic Morris Island Lighthouse in the distance.
Wildlife encounters: Keep your eyes peeled for playful dolphins, scampering sandpipers, and other charming coastal critters.
Don't forget to pack your beach essentials, including sunscreen, a comfy beach chair, and your favorite novel. After spending a day on the beautiful shores of Sullivan's Island, you'll understand why it's a beloved destination for beach enthusiasts.
2. Rent a Street Legal Golf Cart
Renting a golf cart on Sullivan's Island is a popular and convenient way to explore the island. Here are some key things to know about renting a golf cart on the island:
Requirements: To rent a golf cart, drivers must be at least 21 years old and possess a valid driver's license. Our golf cart rental company require proof of auto insurance.
Rules: Sullivan's Island has specific rules for golf cart usage, including a maximum speed limit of 20 mph and a prohibition on driving on the beach. Be sure to follow all rules and regulations to ensure a safe and enjoyable ride.
Benefits: Renting a golf cart offers several benefits, including easier parking, scenic views of the island's natural beauty, and the ability to visit more attractions in a shorter amount of time. With our street legal golf carts, you can go back and forth between Sullivan's and Isle of Palms! Our vehicles are all eco-friendly, have backup cameras, and you can even drive them at night!
Renting a golf cart on Sullivan's Island is a great option for those who want to explore the island at a leisurely pace while enjoying the beautiful scenery. With its compact size and low speed limit, Sullivan's Island is the perfect destination for a relaxing and enjoyable ride in a golf cart. You also have the luxury of driving straight from Sullivan's to Isle of Palms!
3. Explore Fort Moultrie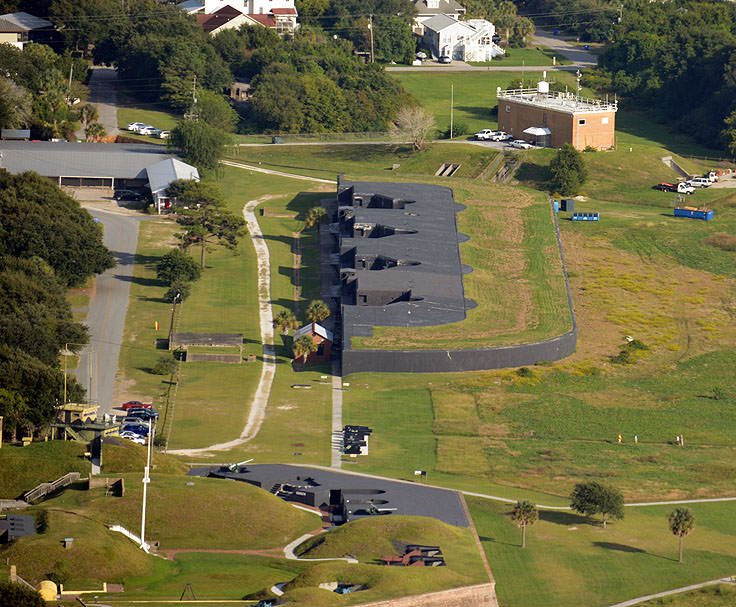 Step back in time and delve into the rich history of Sullivan's Island with a visit to Fort Moultrie. This historic landmark played a crucial role in American military history, and now it's your turn to uncover its fascinating story. Here's what makes Fort Moultrie a must-see attraction:
Revolutionary roots: Built in 1776, Fort Moultrie defended Charleston Harbor during the Revolutionary War. The fort's brave resistance against British forces inspired South Carolina's state flag design.
Layers of history: The fort evolved through several iterations, witnessing conflicts from the Revolutionary War to World War II. Each layer reflects the changing technologies and strategies of its time.
Engaging exhibits: The on-site visitor center showcases intriguing displays, including artifacts, weapons, and uniforms. Interactive exhibits make learning about the fort's history an immersive experience.
Guided tours: Knowledgeable rangers lead captivating tours, offering expert insights into the fort's past. You can also explore the grounds independently, following the self-guided trail.
Don't miss the chance to explore Fort Moultrie's fascinating history and stunning views of Charleston Harbor.
4. Visit the Edgar Allan Poe Library
Literary enthusiasts and history buffs alike will delight in a visit to the Edgar Allan Poe Library on Sullivan's Island. This unique library not only houses an extensive collection of Poe's works but also celebrates the author's connection to the island. Here's what to expect during your visit:
Poe's island connection: Did you know that Edgar Allan Poe was stationed on Sullivan's Island during his time in the U.S. Army? He even set his famous short story "The Gold Bug" on the island!
Unique setting: Housed in a repurposed military battery, the library combines historical charm with literary intrigue. The atmosphere is perfect for diving into one of Poe's mysterious tales.
Special events: Keep an eye on the library's calendar for themed events and programs, like book clubs, writing workshops, and spooky Halloween readings.
Literary exploration: Aside from Poe's works, the library offers a wide selection of fiction and non-fiction titles. Cozy up with a book in one of the comfortable reading nooks or browse the shelves for your next great read.
A trip to the Edgar Allan Poe Library is an enchanting experience that brings the author's legacy to life.
5. Discover the Sullivan's Island Lighthouse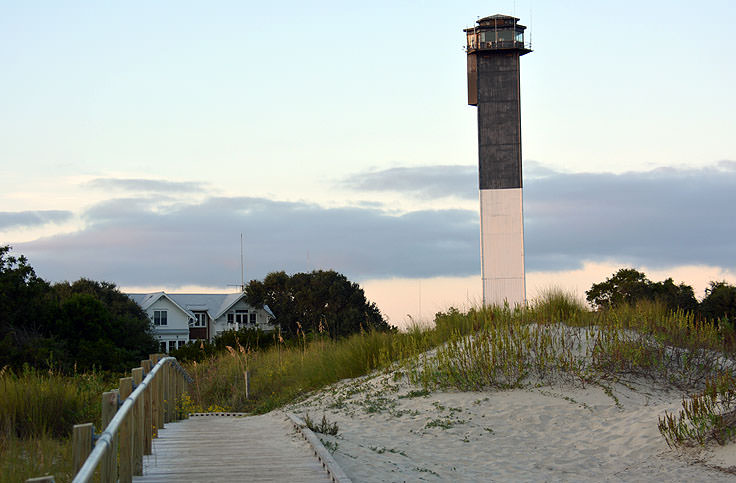 A trip to Sullivan's Island wouldn't be complete without a visit to the iconic Sullivan's Island Lighthouse. This modern marvel boasts a distinctive design that sets it apart from traditional lighthouses. Here's what makes this unique landmark a must-see during your visit:
Eye-catching design: Built in 1962, the lighthouse features a sleek, triangular shape that stands out from its classic counterparts. Its bold design is sure to capture your imagination.
Navigational history: The lighthouse has guided countless ships safely through Charleston Harbor. Its powerful light can be seen up to 27 miles out to sea!
Scenic surroundings: Located within the U.S. Coast Guard Historic District, the lighthouse is nestled amongst picturesque grounds perfect for picnics, leisurely strolls, or photo opportunities.
Fascinating facts: Did you know that the lighthouse is one of the last to be built in the United States? Its unique design also makes it one of the most energy-efficient lighthouses in the country.
While public access to the lighthouse interior is limited, the exterior and surrounding grounds provide a captivating backdrop for your Sullivan's Island adventure. Don't forget your camera, as the lighthouse is a favorite spot for capturing stunning vacation memories.
6. Dine at Acclaimed Local Restaurants
Satisfy your taste buds with Sullivan's Island's mouthwatering dining scene. The island's eateries offer a range of scrumptious options, from casual bites to elegant dining experiences. Here are a few local favorites to try during your visit:
Poe's Tavern: This literary-themed hotspot serves up delectable gourmet burgers, tasty sandwiches, and an impressive selection of craft beers. Named in honor of Edgar Allan Poe, you'll find nods to the author throughout the decor and menu.
The Obstinate Daughter: Indulge in Southern-inspired coastal cuisine at this stylish eatery. With a menu featuring fresh seafood, wood-fired pizza, and house-made pasta, there's something for everyone to savor.
Home Team BBQ: For a finger-licking good time, head to Home Team BBQ for their mouthwatering smoked meats and signature sauces. Pair your meal with their famous frozen "Gamechanger" cocktail for the ultimate feast.
Sullivan's Island Co-Op: Craving a quick, tasty bite? Stop by the Co-Op for gourmet sandwiches, refreshing smoothies, and a variety of local treats.
With an abundance of delicious options, Sullivan's Island is sure to delight even the most discerning foodie. Don't miss the opportunity to indulge in the island's incredible culinary offerings during your stay.
7. Take in Nature at Sullivan's Island Nature Trail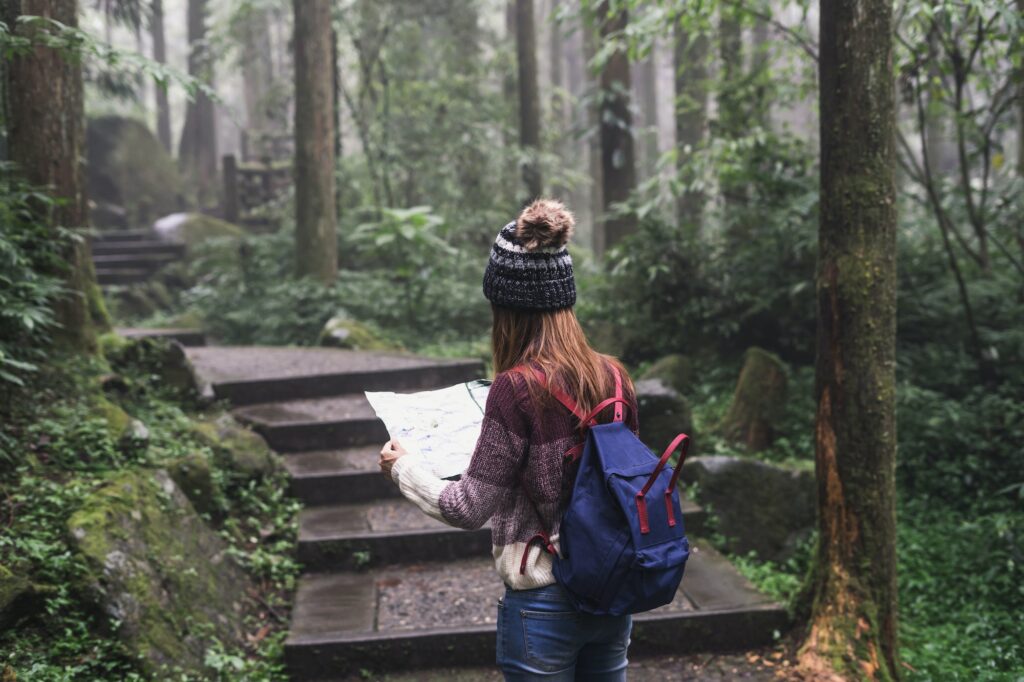 Escape the hustle and bustle by exploring the tranquil beauty of Sullivan's Island Nature Trail. This serene trail offers a peaceful retreat into the island's lush natural landscape. Here's what you can look forward to during your visit:
Easy walk: The well-maintained trail is suitable for all ages and fitness levels. Stroll at a leisurely pace and soak in the calming atmosphere of this coastal oasis.
Diverse ecosystems: Wander through a variety of habitats, including maritime forests, marshlands, and sand dunes. You'll be amazed by the island's abundant flora and fauna.
Wildlife sightings: Keep an eye out for native wildlife like white-tailed deer, rabbits, and a variety of bird species. Don't forget your binoculars for a closer look!
Educational opportunities: Along the trail, informative signs provide insights into the island's unique ecosystems and the wildlife that calls them home.
Whether you're an avid nature lover or just seeking a quiet escape, the Sullivan's Island Nature Trail is the perfect destination. Breathe in the fresh sea air, and let the natural beauty of the island rejuvenate your spirit.
8. Stroll the Charming Streets and Shops
Sullivan's Island isn't just about stunning beaches and rich history; it's also a charming destination for shopping enthusiasts. Wander the quaint streets and discover an array of delightful shops offering unique gifts, souvenirs, and local treasures. Here's a taste of what you can expect:
Island-inspired boutiques: Discover chic clothing, coastal-inspired home décor, and artisanal crafts at the island's charming boutiques. You're sure to find the perfect memento of your visit.
Art galleries: Browse local galleries featuring the works of talented regional artists. From paintings to sculptures, you'll find captivating pieces that capture the essence of Sullivan's Island.
Specialty shops: Delight your senses with a visit to specialty shops offering an array of gourmet treats, fine wines, and craft beers. Stock up on your favorites or discover new tastes to savor.
Treasure hunting: Try your hand at treasure hunting in the island's antique shops and consignment stores. You never know what unique gems you'll uncover as you sift through their eclectic collections.
A leisurely stroll through the charming streets and shops of Sullivan's Island is a delightful way to spend an afternoon. As you explore, you'll uncover the island's vibrant character and bring home unique treasures that will remind you of your unforgettable visit.
Conclusion
Sullivan's Island is truly a coastal paradise with something for everyone. From its pristine beaches and rich history to its delectable dining scene and charming shopping destinations, the island offers a multitude of experiences that cater to every visitor's taste. Whether you're seeking relaxation, adventure, or a little bit of both, you're sure to create unforgettable memories during your stay.
So pack your bags, grab your sunscreen, and get ready to discover all the wonders that await you on Sullivan's Island. With its enchanting charm and captivating beauty, this coastal gem is guaranteed to leave a lasting impression on your heart. Happy exploring!