Are you looking for a family-friendly vacation destination that offers both relaxation and adventure? Look no further than Edisto Beach! This charming barrier island off the coast of South Carolina offers a wide range of activities that the whole family will love. There are plenty of things to do in Edisto Beach, SC and we hope you enjoy our comprehensive guide!
From hiking and fishing to beachcombing and horseback riding, Edisto Beach offers a plethora of outdoor activities for families to enjoy. However, the island also boasts indoor activities for those who prefer to stay out of the sun., such as visiting the Edisto Beach Museum or the Edisto Beach Serpentarium.
Outdoor Activities on Edisto Beach
Edisto Beach is a nature lover's paradise, offering several outdoor activities for families to enjoy. The island has several trails with breathtaking views, so hiking is a popular activity.
With so many activities to get around to, most visitors decide to rent a golf cart in Edisto Beach. Some companies, such as the local favorite GolfCart.Fun, offer street legal vehicles. These golf carts can be driven on all streets with posted speed limits less than 35 mph. They can also save you time parking, and can be driven at night!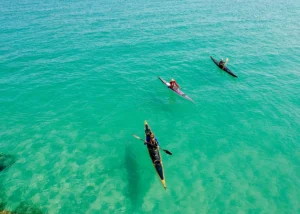 Fishing is another popular activity, largely because the island's numerous creeks and marshes provide the perfect habitat for a variety of fish species. If your family enjoys fishing, you should consider checking out a guided fishing trip where the experts will take you to the best spots.
Horseback riding is also available on Edisto Beach, with guided trail rides through the island's picturesque landscape.
Beachcombing is a must-do activity on Edisto Beach, with miles of pristine beaches that are perfect for building sandcastles, collecting shells, and enjoying the beautiful scenery.
Kayaking and Canoeing are also available on Edisto Beach, with guided tours that take families to explore the island's creeks and marshes and see the island's unique wildlife such as dolphins, fish and many more.
Indoor Activities 
Just because you're on vacation, doesn't mean you have to be outside all the time. Edisto Beach has plenty of indoor activities to keep the whole family entertained.
Another indoor activity that's sure to be a hit with the kids is the Edisto Beach Serpentarium. This unique attraction is home to a variety of snakes, lizards, and other
reptiles from around the world. It's a great way to learn about these fascinating creatures and get up close and personal (but not too close, nobody likes a surprise snake hug).
And for those looking to bring home a souvenir, Edisto Beach has plenty of shops selling local crafts and art. From handmade jewelry to woven baskets, you'll find something that will remind you of your trip long after you've returned home.
If you and the kids feeling a bit more adventurous, you can also take a Edisto's Haunted Tomb, it's offers a look back at the island's spooky past and maybe even catch a glimpse of a ghost or two (or just have a good scare).
Food & Dining on Edisto Beach
A vacation isn't complete without trying the local cuisine, and Edisto Beach has a lot to offer. From casual seafood to fine dining, there's something for every taste and budget.
Edisto Beach's local seafood is a must-try. Whether you prefer it fried, grilled, or in a Lowcountry boil, the island's seafood is fresh and delicious. And let's be real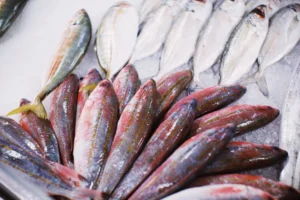 , a vacation isn't complete without trying some fried seafood.
For those who have a sweet tooth, Edisto Beach has plenty of ice cream shops where you can cool off and enjoy a sundae. Ice cream is a vacation staple, it's a scientific fact.
Edisto is home to several events and festivals throughout the year, such as a Lowcountry boil, oyster roast, and BBQ. You can bring the whole family to sample local cuisine and enjoy live entertainment.
If your feeling venturesome, you can also try some of the island's specialties, such as a fried-green tomatoes, or a bowl of she-crab soup.
Accommodations on Edisto Beach
After a long day of exploring the Island, you should make sure you have a comfortable place to lay your head. Edisto has a variety of great places to stay.
If you prefer the luxury of a hotel, the island has a few hotels with amenities such as swimming pools, fitness centers, and complimentary breakfast. For those that plan on spending a decent amount of time at your unit, a hotel is a great option.
If you prefer the comfort of a home, there are 300+ vacation rental homes available on the island. From cozy beach cottages to large houses tucked away, there's a rental that fits everyone's needs a budget. Unlike a hotel unit, you'll be able to whip up some lowcountry meals and have your own space!
For those who like it a little rough, camping is also available. Because the campgrounds are located near the beach and the woods, you'll be able to enjoy the great outdoors and still have amenities like restrooms and hot showers. Water and electrical hookups are available oceanside and near the salt marsh.
In short, Edisto Beach has a wide range of lodging options including luxury hotels, vacation rentals, and camping, so you can find the perfect place to call it a day after your adventure.
Conclusion
Edisto Beach offers a wide range of activities for families to enjoy, from outdoor activities like fishing and whipping around a golf cart, to indoor activities such as visiting the Edisto Beach Museum or Serpentarium. The Isle offers a selection of dining options and delicious local seafood, as well as festivals and events. If you are looking for a further in-depth analysis, on things to do Edisto Beach, we've got you covered!
Accommodations on the island cater to all types of beach travelers. Whether you prefer the luxury of a hotel, the comfort of a vacation home, or the adventure of camping, Edisto Beach has something for you!
Additional Information: