Ready to find North Charleston, SC's best kept secrets? Although not as well known as its neighbor, Charleston, this bustling metropolis has a lot to offer. There's always plenty to do in North Charleston, from seeing a performance at the North Charleston Coliseum, to exploring the innards of North Charleston with a street legal golf cart rental.
North Charleston may be small, but don't don't be fooled, it has a big heart! Everywhere you look there is great food, fascinating history, and welcoming people. The proximity to the ocean allows you to combine city living with beachside rest and relaxation.
Why visit North Charleston? For starters, it's a nice change of pace from the crowded Charleston. You'll get all the charm and excitement without the long lines and tourist traps.
In this article, we share our top 6 things to do in North Charleston. Whether you're a lifelong resident or first time tourist, we've got you covered.
Visit the North Charleston Coliseum and Performing Arts Center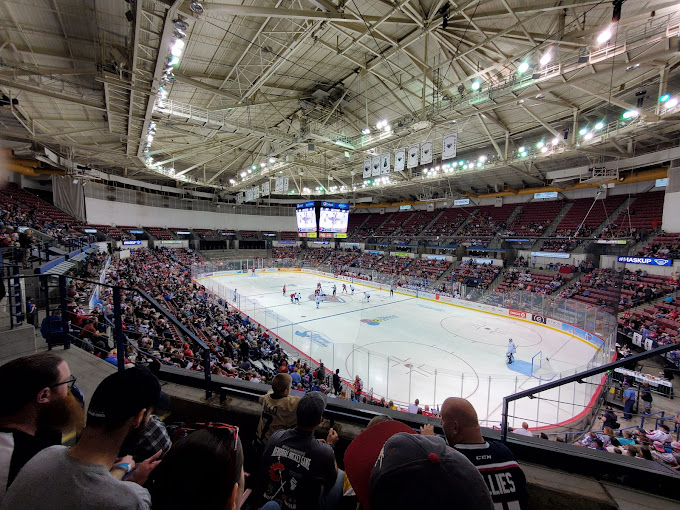 Are you prepared to have a good time? The North Charleston Coliseum and Performing Arts Center is where you want to be. This facility has a jam-packed schedule and is the perfect spot to catch a show or hockey game.
If you go to the North Charleston Coliseum, you can see the South Carolina Stingrays play hockey and maybe even catch a puck. Also, if you're not into sports, you can always catch a concert or a musical on Broadway at the Performing Arts Center.
The North Charleston Coliseum and Performing Arts Center's convenience is one of its many strengths. If you're looking for a fantastic show and are on a budget, you should definitely check it out. In fact, there is a wide variety in ticket pricing, making it possible for anybody to see the performance.
The ambiance is also important to consider. North Charleston's Performing Arts Center and Coliseum is a cutting-edge facility that never fails to amaze. Feel like a star from the moment you enter thanks to the plush chairs and professional sound system.
If you want to get started, then why wait? See what's going on at the North Charleston Coliseum and Performing Arts Center by visiting their website. Whether you're a sports fan or Broadway aficionado, you'll be able to find something entertaining!
Rent A Street Legal Golf Cart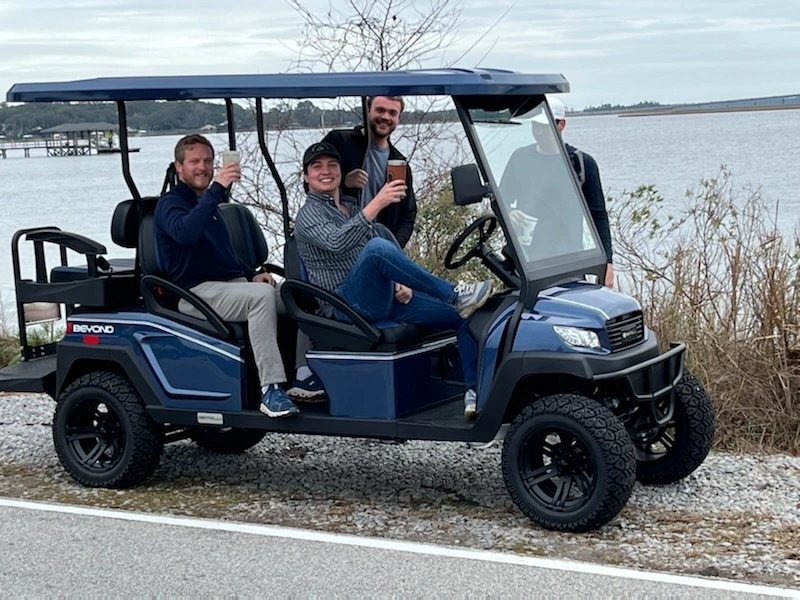 Looking for a fun and unique way to explore North Charleston? Why not rent a street legal golf cart LSV! These nifty little vehicles are perfect for cruising around town and taking in all the sights and sounds of this charming city.
One of the best things about renting a street legal golf cart in North Charleston is the freedom it gives you. With no need to worry about parking or navigating through traffic
, you can sit back, relax, and enjoy the ride. And with plenty of storage space, you can even pack a picnic or some beach gear and make a day of it.
But street legal golf cart LSVs aren't just practical – they're also a whole lot of fun. With the wind in your hair and the sun on your face, you'll feel like you're on a mini adventure as you explore the city. And with friendly locals waving as you pass by, you're sure to feel right at home in North Charleston.
And let's not forget about the convenience. Renting a street legal golf cart LSV is easy and affordable, and our fleet is made up of electric golf carts so you also won't have to worry about filling up the tank or releasing harmful emissions into the air.
So, what are you waiting for? Rent a street legal golf cart LSV and get ready for a one-of-a-kind adventure in North Charleston! Just be sure to follow all traffic laws and safety guidelines, and of course, have fun! Click here if  you'd like to know more about the Charleston golf cart LSV rules and regulations.
Explore the H.L. Hunley Museum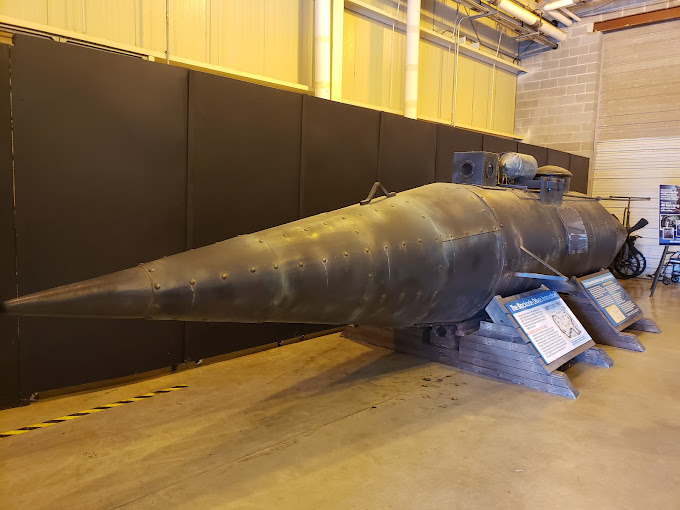 The H.L. Hunley Museum is a fantastic place to delve into the past. The submarine H.L. Hunley has one of the most interesting histories of the Civil War, and that story is the focus of this museum. The museum covers the incredible technology and courageous crew who took a new kind of submarine into battle.
The H.L. Hunley Museum is not restricted to history. It is a fantastic area to go if you enjoy a good mystery and a bit of exploration. From its strange disappearance to its final discovery and excavation, the H.L. Hunley's story is full of unexpected turns. The process of deciphering this amazing historical artifact will make you feel like a real-life detective.
Then of course, there's the museum itself. The H.L. Hunley Museum is a stunning building that will leave a lasting impression on any visitor. You'll be immersed in the H.L. Hunley's story through artifacts and displays. If you have any questions, the helpful staff will have the answers, so by the time you leave you'll feel like an authority on this fascinating piece of history.
The H.L. Hunley Museum is a wonderful place to visit whether you're interested in history, enjoy solving mysteries, or are just seeking for a fun and interesting way to spend an afternoon. Prepare to travel back in time and learn the amazing tale of the H.L. Hunley submarine.
Walk around Park Circle
In search of an afternoon activity that would be both enjoyable and peaceful? Park Circle is the place for you. This charming neighborhood is fully of beautiful homes, delicious restaurants, and unique shops, making it ideal for a leisurely stroll.
The charming allure of Park Circle will strike you as soon as you get there. It is easy to understand why this area is so popular with its tree-lined lanes and friendly locals. If you'd like to go shopping, they have a number of stores, and, if you get hungry, they also have some great restaurants.
Park Circle's thriving restaurant scene is one of the neighborhood's best features. From classic Lowcountry comfort food to fresh seafood, Park Circle is tough place to leave with an empty stomach. If it's a hot day outside, you should consider checking out Park Circle Creamery for some ice cream! There are also several breweries with outdoor seating so you can catch a buzz while enjoying a the beautiful Charleston sunshine.
If you and your friends enjoy shopping, you're in luck. Park Circle is home to shops such as Black Octopus Merch or the Station Park Circle. The Station Park Circle is home to 50+ vendors offering local art, antiques, and furniture. You can also find vendors selling handcrafted goods and fresh local produce.
If you're looking for a peaceful walk, some great local food, or some Charleston shopping, Park Circle is the place for you. So grab your walking shows and get ready for some family fun!
Go birdwatching at the Charles Pinckney National Historic Site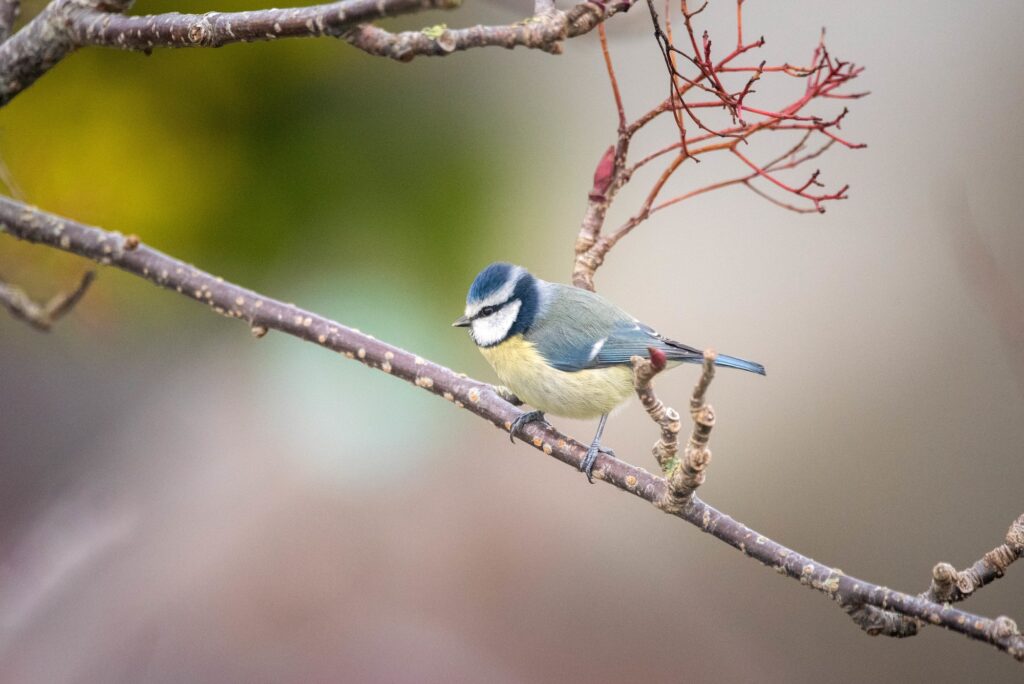 If you're looking for a fun way to experience nature in Charleston, you should try birdwatching at the Charles Pinckney National Historic Site! The park is haven for different bird species and is a hotspot for local and visiting birdwatchers.
As you wander through the park, you'll be surrounded by the sounds of chirping and singing birds. Keep your eyes peeled for some of the more rare species, like the endangered Red-cockaded Woodpecker, Bar-tailed Godwit, or Prothonotary Warbler. Due to the parks marshes, forests, and wetlands, you're sure to see a variety of feathered friends.
But, the point of going birding isn't simply to see avian life; it's also to appreciate the splendor of the outdoors. There are several beautiful sites in Charles Pinckney National Historic Park. You'll feel like you've stepped into a scene straight out of a picture book as you explore the peaceful marshes and lush woodlands.
Finally, the park's long and storied past should not be overlooked. The Charles Pinckney National Historic Site is named after one of the founding fathers of the United States, Charles Pinckney. Discovering the park's many features will reveal more about his life and legacy as well as the history behind the creation of this scenic area.
Thus, whether you're a seasoned birdwatcher or just searching for a pleasant way to experience nature, the Charles Pinckney National Historic Park is the right spot. Bring your binoculars with you to one of South Carolina's most stunning parks, and be ready to see some incredible birds!
Visit the Riverfront Park and Navy Yard Park
Prepare to bask in the rays of the sun and revel in nature at Riverfront Park and Navy Yard Park. These neighboring parks are ideal for a day trip since they include everything you and your kids need for a good time: benches, playgrounds, and paths to wander.
Views of the Cooper River are breathtaking and can be seen from many points throughout Riverfront Park. Go down the riverwalk and take in the stunning views, or spread out a picnic blanket and have a leisurely meal in the cool shade. In addition, if you're in the mood for some physical activity, you may go fishing, kayaking, or any number of other water activities.
Yet if you're looking for a park, Riverfront Park isn't the only option around. Next door, in Navy Yard Park, are even more conveniences and entertainment options. Explore the beautiful gardens, let the kids burn off some energy on the playground, and play some soccer, frisbee, or other sport on the wide fields.
The park also has several easily accessible locations. Enjoy a day at the park without worrying about getting there or back since there is enough parking and quick access to the riverwalk and other facilities. Also, there is never a poor time to go because the weather is pleasant there almost always.
Riverfront Park and Navy Yard Park are great places to spend the day whether you want to take it easy and enjoy nature or get your heart pumping with a variety of sports and activities. Plan a day of outdoor adventure in North Charleston by packing a picnic and applying sunscreen.
Final Thoughts
Now you are aware of the 6 best things to do in North Charleston! There's something here for everyone, including taking in a concert at the North Charleston Coliseum and learning about the area's history at the H.L. Hunley Museum.
These are, of course, just a handful of the many great attractions in North Charleston. Don't miss out on all the city has to offer! Try exploring the city and you may find a hidden gem of your own!
Don't overlook the fantastic local dining options! North Charleston is home to a diverse array of restaurants serving everything from a traditional southern flare to exotic flavors from across the world. You will seriously enjoy indulging in the mouthwatering flavors of North Charleston.
We appreciate you joining us for our sneak peek of the some of the highlights of North Charleston. We hope that you have found some new favorites and that you have a great time exploring this amazing city!
Additional Information: