Welcome to the sunny paradise of Isle of Palms, South Carolina! Just a short drive from Charleston, this lovely barier island is home to miles of pristine beaches, beautiful golf courses, and stunning sunsets. Isle of Palms is a great destination for any kind of holiday, whether you're looking for a romantic getaway, an action-packed adventure or a relaxing escape. Don't forget to bring sunscreen and flip flops!
Isle of Palms was once a private beach resort for the rich and famous back in the 1920s. Back then, wealthy Charlestonians would escape the city's summer heat and flock to the island for some relaxation and fun. Fast forward to today, and Isle of Palms is still a prime destination for those looking to soak up some sun, except it is open to everyone!
Isle of Palms has a total square mileage of 5.4 sqmi and boasts a population of 4,133. The population density is 743.6 people/sqmi so you will always be able to find a spot on the beach. The median income for an Isle of Palms household was $76 ,000  in 2010, and the median income for families was recorded at $88,874. In 1929, the Grace Memorial Bridge was built to allow people between Mt Pleasant and Charleston to reach the island.
So pack those bags, grab those flip flops, and get ready for a life changing adventure. Trust us, the island with leave you with a sun-kissed glow, and memories that will last forever. Be careful though, you might take home an unwanted souvenir in the form of sandy shoes! But thats just a small price to pay for a fantastic vacation! Enjoy our list of the top 8 things to do in Isle of Palms!
Top 8 Things To Do In Isle of Palms
Visit the Isle of Palms Beach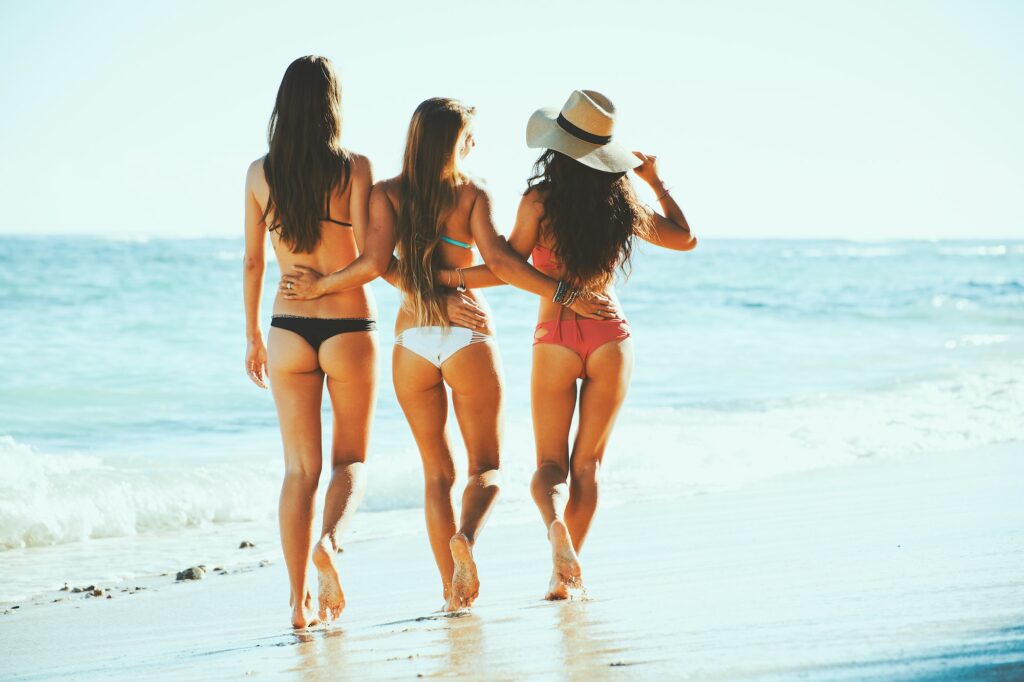 With nearly 7 mile of sandy shoreline, Isle of Palms is one of South Carolina's favorite beaches. The city offers more than 50 public beach access points, so you'll never walk too far to enjoy the sand and surf. If you're concerned about carrying your heavy beach equipment, don't worry because the Isle of Palms County Park makes it easy on your offering beach chair and umbrella rentals!
If you're really concerned about convenience getting to and from the beach, you should consider getting an Isle of Palms golf cart rental! Golf cart rentals allow visitors to easily cruise through the islands neighborhoods, beaches, and parks. Not to mention, everyone will look at you whipping the golf cart around in envy!
The beach is the perfect place to catch some rays and is a must-visit destination for all beach lovers. Visitors often find themselves making friends, playing in the waves, and soaking up the sun! And remember that only 4000 people live on Isle of Palms, so you should easily be able to find a spot to lay down to your towel!
Whether you a sandcastle building expert, a seasoned surfer, or just looking for a spot to relax on the beach and enjoy a book, Isle of Palms will not disappoint. If you're feeling wild, you should consider trying out kayaking or paddleboarding! If you're lucky, you might even spot some dolphins swimming in the distance!
Explore the Isle of Palms County Park
Isle of Palms County Park is centrally located in the Isle of Palms commercial district and provides on duty lifeguards along the beachfront designated swimming areas during the Summer. The park has over 50 acres of natural beauty, complete with hiking and biking trails, picnic areas, and a playground for the kids.
The park provides restrooms and outdoor showers for those who don't want to leave the island to take care of business. Accessible parking, ramps, changing rooms, and water fountains are also available to those who need them.
There is a small parking fee depending on the time of year, so be aware that you may need to pay parking. If you live in Charleston County, you may be able to get a discounted parking rate. For those looking to burn some calories – the park provides several volleyball courts, a basketball court, and a soccer field.
If you'd like to take a piece of of the Isle of Palms County Park back with them, be sure to check out the gift shop and purchase a souvenir or two!
Rent A Golf Cart In Isle of Palms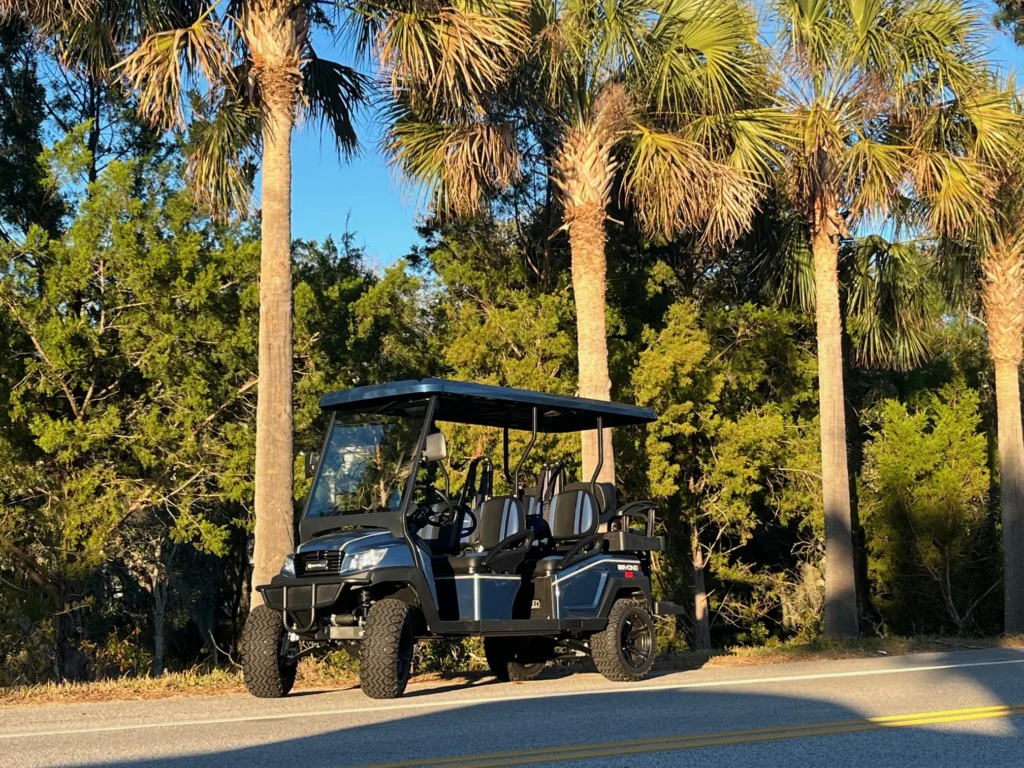 If you are looking for a fun, convenient way to get around Isle of Palms, look no further! With its many beaches, shops, and restaurants, you'll will surely be busy, so make sure you can get around the Island with ease! Golf cart rentals in Isle of Palms have been exploding in popularity due to the fact that they are street legal, can be driven at night, are easier to find parking for, allow for quicker trips to and from your house, and more!
Golf carts make vacationing on Isle of Palms a much more enjoyable experience and allow you to travel the island in an eco-friendly mode of transportation. Electric golf carts are a much quieter method of transportation, with a smaller carbon footprint, so you won't have to be annoyed by noise or harmful pollution.
If you are traveling with family or friends, you should definitely consider renting a golf cart. You and your group can cruise the island together in an eco-friendly, time-saving, cost-effective way! Not to mention everyone you pass  on your golf cart will be constantly checking you out!
Play a Round of Golf at Wild Dunes Resort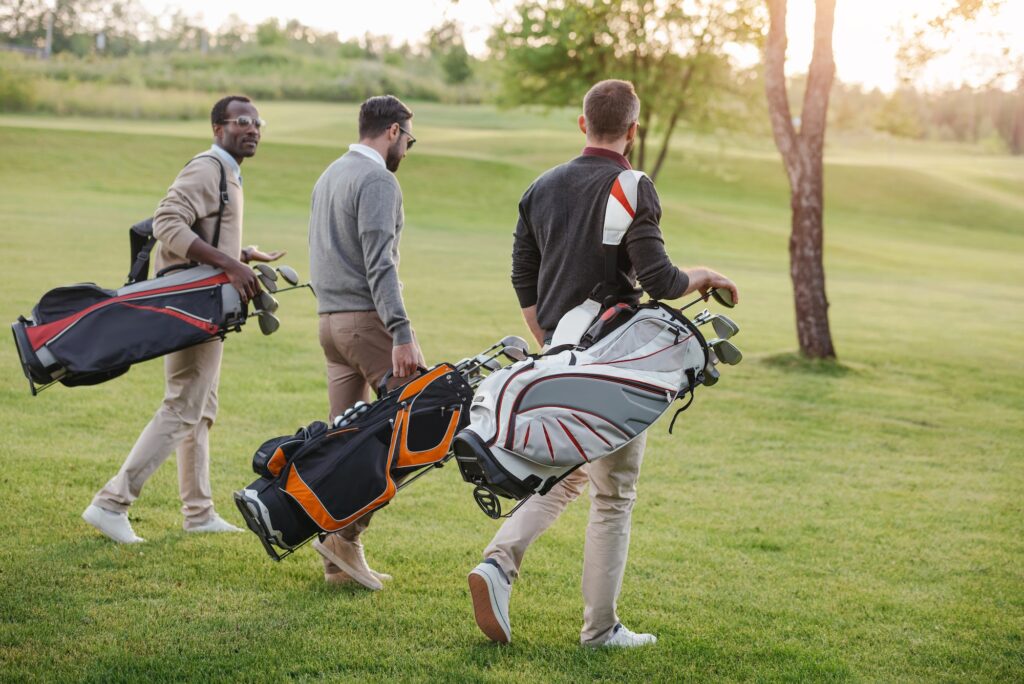 Wild Dunes Resort is the perfect place to play a round of golf and breathe in the Isle of Palms beauty. Fortunately, this course is open to the public and they offer different tee boxes to fit everyone's skill level. Don't worry if you're bad at golf, the courses are so pretty that you won't even care about your score!
The Links Course, a classic Scottish-style layout that winds through dunes and along the coast. The Links is the more challenging of the two courses, having holes that go through sand dunes, marshes and the oceanfront. And for a more demanding test, there's the Harbor Course, a challenging layout that takes you through lush marshes and around beautiful lagoons.
Overall, playing a round at Wild Dunes Resort is a great way to spend a day out in the sun. So what are you waiting for? Grab you clubs, lace up your golf shoes, and get ready to tee of off at Wild Dunes Resort. Who knows you might even discover your new favorite golf destination. Just watch out for those pesky sand traps!
Indulge in Delicious Pizza at Pizzeria IOP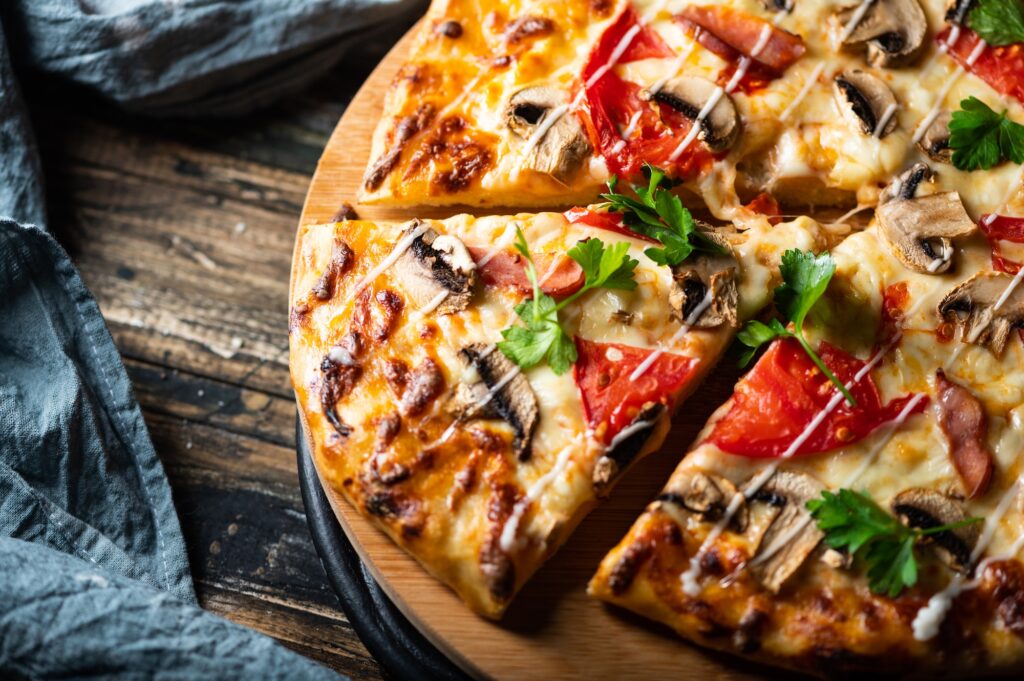 Pizzeria IOP has serves, without a doubt, the best pizza on the Isle! Formerly known as Luke'N Ollie's, this local pizzeria is home to many mouthwatering pizzas and side dishes. Whether you're a sucker for cheese and pepperoni, or you like to spice things up, Pizzeria IOP has something for you.
This cozy restaurant has a chill vibe and is perfect for a casual bite to eat with friends and family. They have indoor and outdoor seating, with a patio for those customers wanting to enjoy the ocean breeze! They use fresh, locally-sourced produce in all their pizzas, and make their dough and sauce from scratch every day.
If you trying to spice up your palette, you should try out their world famous "Killer Bee" pizza! This unique dish is topped with spicy honey, pepperoni, and banana peppers that will leave your mouth tingling and wanting more. If you are looking for something outside of pizza, Pizzeria IOP's menu also lists dishes such as calzones, salads, and sandwich
Shop 'Til You Drop at the Isle of Palms Farmers Market
Ready to do some shopping, support local businesses, and enjoy the freshest of produce? Then don't miss the Isle of Palms Farmers Market! Held every Saturday, this market is a must-visit for anyone looking for fresh produce, handmade crafts, and unique souvenirs.
From crisp apples and juicy peaches to artisanal cheeses and fresh baked bread, the Isle of Palms Farmers Market has something to peak every foodie's interest. And if you're looking for unique gifts, be sure to check out the selection of handmade crafts and jewelry. With so many talented vendors, you're sure to find the perfect souvenir to take home.
But the best part of the Isle of Palms Farmers Market is the atmosphere. With live music, food trucks, and a festive vibe, this is the perfect spot for a fun-filled Saturday morning. And if you're feeling peckish, why not grab a bite to eat? From gourmet tacos to wood-fired pizzas, you will not leave this place disappointed
Get Your Groove On at the Windjammer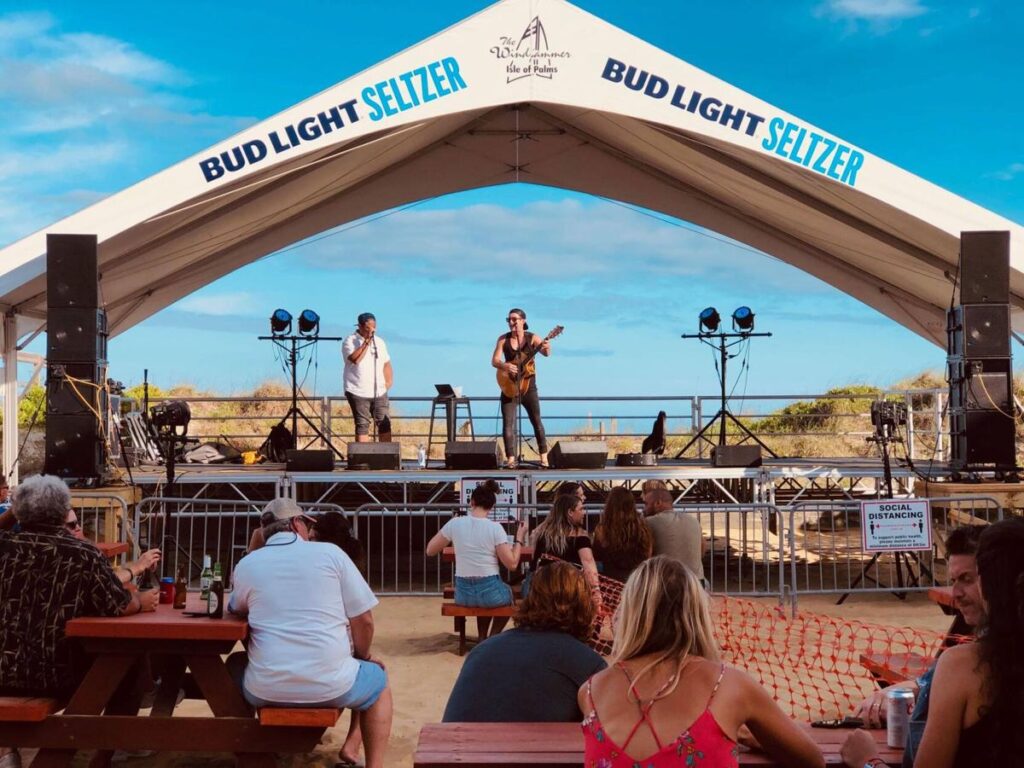 For those looking for a night out on the town, look no further than the Windjammer! This popular bar and music venue is the perfect place to get your groove on and party the night away. Can't drink alcohol on the beach? No problem – just drink alcohol overlooking the beach at the Windjammer!
If you're looking for a fun night out drinking with family or friends, Windjammer is a must-see. Due to its prime location on the beach, it provides incredible beach views, and a chance to feel the sand between your toes while you're enjoying a drink.
The Windjammer is well-known, not only for its stunning views, but also its live music performances. They bring an a wide variety of artists, but nationally and locally recognized. Some of the more famous shows that they have put on included: Hootie and the Blowfish, Edwin McCain, and FlashMob.
Don't worry if you get hungry, Windjammer has you covered there too! The Windjammer offers a large menu of food, including classic bar burgers and wings, as well as salads and seafood for those who prefect a local touch. Overall, The Windjammer is a beloved Isle of Palms institution that has been entertaining visitors for decades.
Visit the Isle of Palms Marina
The Isle of Palms Marina is the premier destination for water enthusiasts in Isle of Palms. The marina is home to many boasts and yachts, and offers full service amenities like fuel pumping services, and store to fulfill your boating needs.
Not only is the marina in a great location, but its also home to one of the best fishing spots in Isle of Palms! The Isle of Palms waters have a variety of fish species including redfish, flounder, trout, sheephead, and more! Even if you aren't an experienced fisherman, you will still probably catch something!
If you would like to take a break from the water, the marina is a prime spot to let your hair down and relax. There are several restaurants and bars to in case you're looking to fill your belly or turn the night up a notch. The marina also has daytime activities such as kayaking and parasailing!
Worried about parking you boat? Don't be! The new IOP app makes it easy to launch and dock you boat! The app allows for seamless electronic contact and payment! So say goodbye to sitting there waiting for a boat slip, or waiting on the deckhand to help you!
Final Thoughts
In conclusion, Isle of Palms is a special place that has activities to keep everyone entertained and enjoying their vacation.
We hope you enjoyed our list of the top 8 things to do in Isle of Palms, SC! From jamming out at the Windjammer, to playing 18 at Wild Dunes, to exploring the Isle in style with a street legal golf cart, there's always something to do.
Are you looking for a romantic destination to take your significant other? Look no further! Are you looking for a relaxing adventure with friends or family! Isle of Palms has got you covered! Do you want a chill vacation by yourself, surrounded by sandy beaches and plenty of beach goers? Book your trip now!
Well folks, there you have it! The top 10 things to do in Isle of Palms, SC. Whether you're a local looking to explore more of your city or a tourist on the hunt for some fun in the sun, Isle of Palms has something for everyone.
So pack your sunscreen, grab your beach towel, and get ready for a memorable trip to Isle of Palms. Trust us, you won't regret it. And remember, life's a beach – so why not make the most of it?
Additional Information: