Luxury | Street legal | Eco-Friendly
Isle of Palms Golf Cart Rentals
Cruise around IOP the right way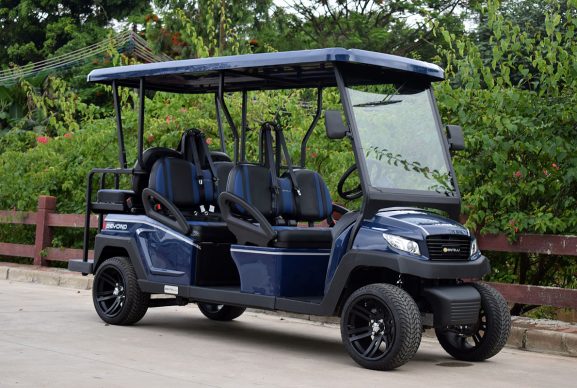 Street Legal & Luxury Golf Carts
At GolfCart.Fun, we are dedicated to providing excepetional customer service to all our clients. Whether you're planning a small vacation, or a large corporate event, our team of experienced professionals is dedicated to ensuring that Isle of Palms golf cart rental experience is as seamless and stress-free as possible.

Our fleet consists of the latest 2023 Street Legal Luxury Golf Carts and LSVs, all of which are equipped with a variety of features including seat belts, headlights, bluetooth sound system, usb charging ports, and even a backup camera. Unlike our competitors vehicles, you can drive our vehicles at night! Place an order today, and have a golf cart delivered to your door as early as tomorrow!

Our electric/eco-friendly golf carts are much quieter than gas-powered vehicles and will save you money on fuel. Our street legal golf carts can be driven on roads with speed limits of up to 35 mph, and their compact size makes parking in busy areas a breeze. Click here to level up your Isle of Palms vacation for as low as $69/day!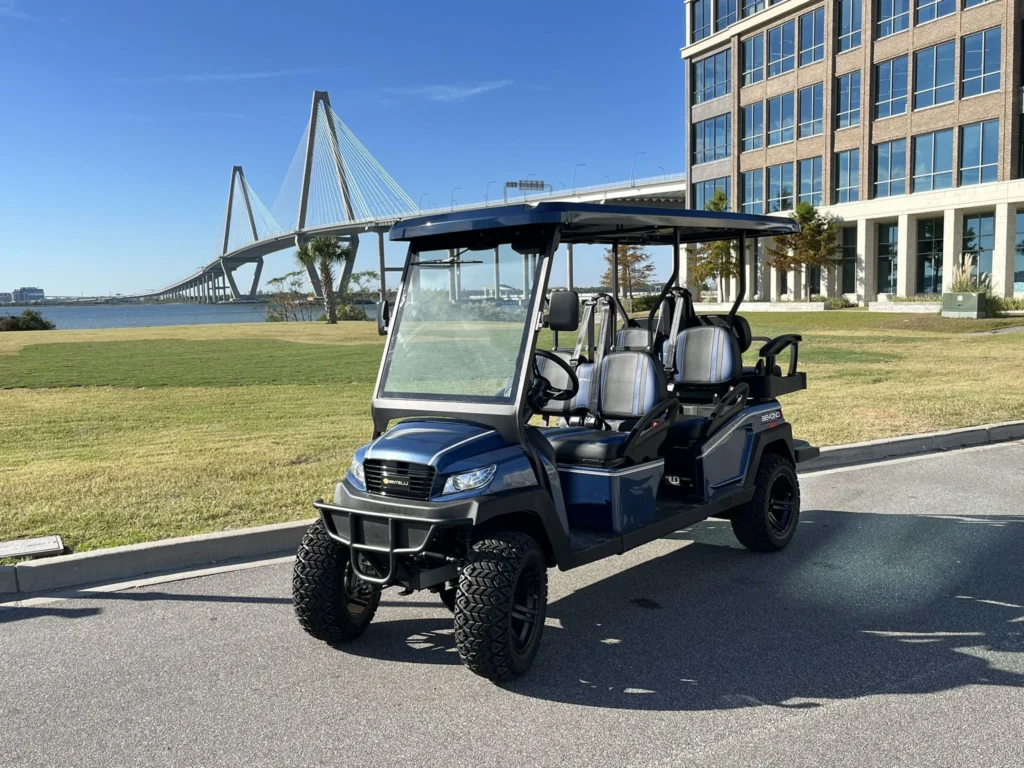 6 Passenger Isle of Palms Golf Cart Rental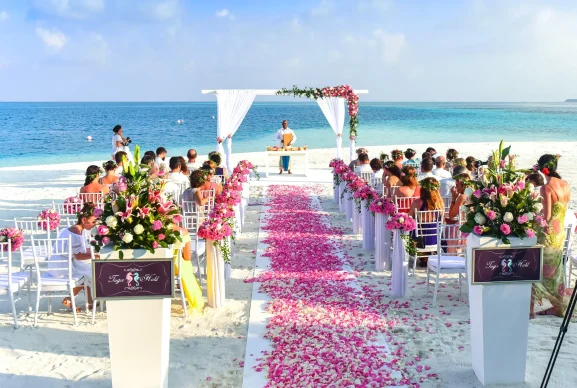 Perfect for Events and Vacations
Are you planning a wedding or event and looking for a unique and eco-friendly transportation option for your guests? Look no further! Our six seat luxury golf cart is the perfect solution for shuttling guests to and from your venue.

Whether you're organizing a wedding, corporate gathering, or family event, a luxury golf cart can add both convenience and sophistication to your special occasion.

Golf Carts are the ideal mode of transportation for people, equipment, and supplies, saving time and effort for both attendees and organizers. All of our golf carts are electric, making them more environmentally friendly and quieter than gas powered vehicles.

Book Now to make your special event even more memorable with a 2023 Isle of Palms golf cart rental.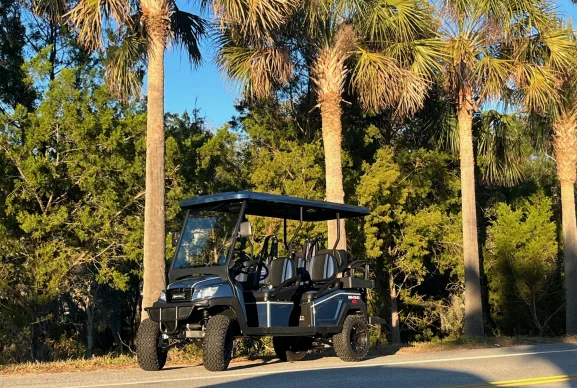 Eco-Friendly
Looking for an efficient and eco-friendly mode of transportation to explore Isle of Palms, SC? Look no further than our street legal electric golf cart rentals! With zero emissions, and no need to refill the tank, you can enjoy a worry-free ride.

Because all of our golf carts are street legal, you can easily maneuver the crowded streets and busy areas without any trouble! Rent a golf cart today and experience the fun for yourself!

Our staff is always available to answer any questions or address any concerns you may have! We are always open receiving feedback and suggestions on how we can improve.

So what are you waiting for? Book your golf cart rental in Isle of Palms today!

Going to Sullivan's Island? Click here for Sullivans Island golf cart rentals!



Navigating Isle of Palms
Our golf cart LSVs are street-legal, meaning you can travel on public roads with a speed limit of 35 mph or lower. This makes it easy to access popular attractions and beach access points throughout the island. Please note that golf carts are not allowed on the beach itself. However, numerous designated parking areas are available close to the shoreline..

While cruising around Isle of Palms, be sure to explore the following highlights:
Isle of Palms County Park: This well-maintained park offers beach access, picnic areas, and a playground, making it an ideal spot for a family day out.
Front Beach: The island's main hub, Front Beach, is a lively area filled with restaurants, shops, and entertainment options, perfect for a fun day or night out.
Isle of Palms Marina: The marina is a great place to rent kayaks, paddleboards, or charter a boat for fishing and eco-tours.
Windjammer: The Windjammer has a rooftop deck with breathtaking views of the Atlantic Ocean, and offers entertainment options for all ages, from live music to beach volleyball.
Seabrook Island
Get ready for the adventure of a lifetime, folks! Seabrook Island, South Carolina, is chock full of exciting activities that will make your vacation one
Read More »
Have any Isle of Palms Golf Cart Rental Questions?