Luxury | Street legal | Eco-Friendly
Edisto Beach Golf Cart Rentals
The 6 passenger golf cart was delivered promptly. Comfortable, very clean and well kept. Great communication. Easy to use. We will definitely use GolfCartFun again.
The best experience I've had renting a cart for our trip to Edisto Beach. My family has been traveling here for vacation for over 15 years. The most kind and caring customer service we've ever had. Also, the cart was best in class! Cannot wait for next year!
Very friendly and helpful staff, especially Emerson. He made everything easy for us to reserve the cart and was available to talk to us about our reservation. Highly recommend and will definitely use them in the future.
This rental was excellent! Golf cart was superb and we enjoyed it so much. Agent was very friendly and helpful. Will definitely want to use them again.
Emerson and his team were outstanding. We rented two six seater LSV carts and they were promptly delivered at the time that was quoted. Seamless transaction and we will definitely use them again!
alison ragsdale
2023-08-29
Great service and very accommodating!
Loved these guys! They were extremely flexible on our coming into town time and accommodated us throughout the process of getting our golf cart. They even took our phone calls while they were out of office!Extremely communicative. Great, competitive rates.Will use again!
This was the best company I have ever used. Emerson and Nate were so helpful, and they walked me through how to operate the vehicle. They are so calm, cool, and collected and I will FOR SURE use them again! 10/10 recommend to anyone looking for a golf cart rental. Thanks again guys!
Emerson and the team were amazing. They accommodated my special request on short notice. They were communicative and always available. A true pleasure and definitely the only company I will ever rent from.Thank you teamPS the cart was great! Bluetooth radio, rear backup camera. Top notch cart and top notch service.
Cruise around Edisto the right way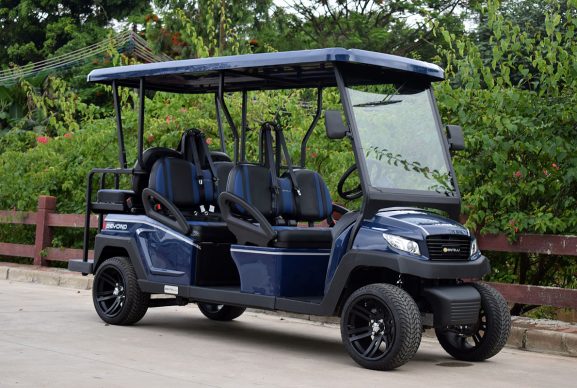 Street Legal & Luxury Golf Carts
At GolfCart.Fun, our commitment to outstanding customer service is unwavering. Whether you're organizing a small getaway or a large corporate function, our team of seasoned professionals is fully dedicated to ensuring that your rental experience is as smooth and hassle-free as possible.

Our fleet is comprised of the latest 2023 Street Legal Luxury Golf Carts and LSVs, all of which come equipped with seat belts, headlights, bluetooth sound system, usb charging ports, and even a backup camera! In contrast to most competitors, our vehicles can be operated at night! Place an order today and see if we can have a golf cart delivered right to your doorstep tomorrow!

Our electric/eco-friendly golf carts are significantly quieter than gas-powered vehicles and will save you money on fuel! Our street legal golf carts can be operated on roads with posted speed limits of 35 mph or less. Due to their smaller size, parking in busy areas is a breeze. Click here to level up your Edisto Island vacation for as low as $69/day!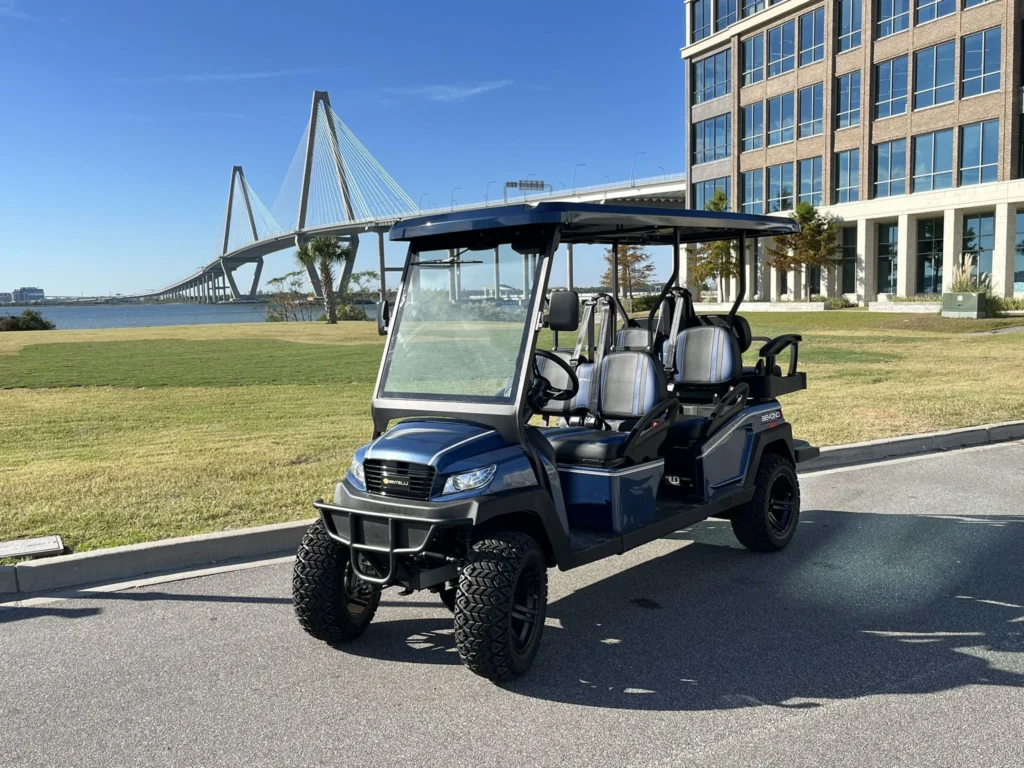 6 Passenger Edisto Beach Golf Cart Rental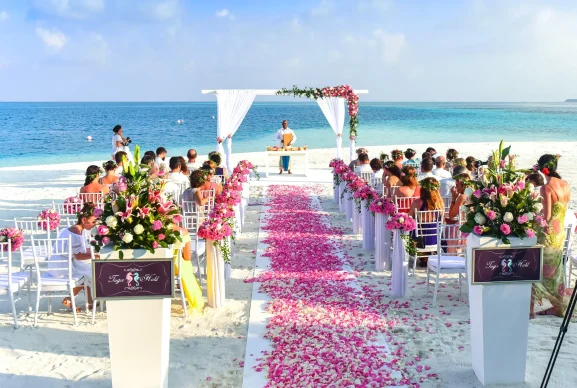 Perfect for Events and Vacations
Looking for a unique and eco-friendly transportation option for your guests at your upcoming wedding or event? Look no further! Our six seat luxury golf cart is the perfect solution for shuttling guests to and from your venue.

Whether you're planning a wedding, corporate event, or family gathering, a luxury golf cart can add a touch of convenience and sophistication to your special occasion.

Golf carts are ideal for transporting people, equipment, and supplies, saving both time and effort for both event attendees and organizers. All of our golf carts are electric, making them more environmentally friendly and quieter than gas powered vehicles.

Book now to make your special event even more special with a 2023 Edisto Beach golf cart rental.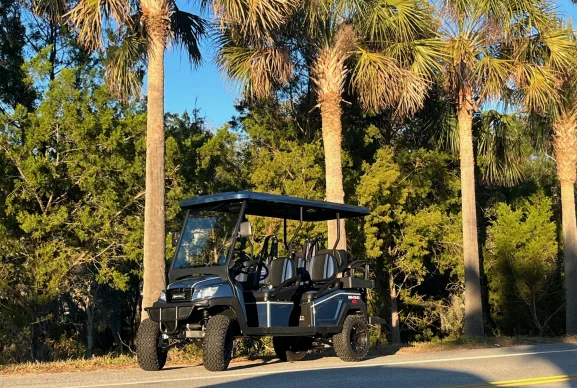 Eco-Friendly
Are you looking for an eco-friendly and efficient way to get around Beach, SC? Look no further! Our Edisto Beach golf cart rentals are electric; so you'll output zero emissions and don't have to worry about refilling the tank!

As all of our golf carts are street legal, navigating through crowded streets and busy areas is a breeze. Rent one today and experience the excitement for yourself!

Our team is always available to answer any questions or concerns you may have, and we welcome feedback and suggestions on how we can improve your rental experience!

We are booking Summer rentals fast so don't wait any longer! Book your golf cart rental in Edisto Beach today!

Going to Mount Pleasant? Click here for Mount Pleasant golf cart rentals!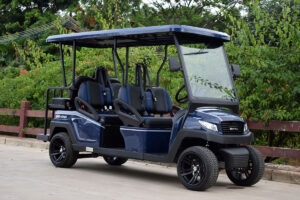 Charleston
A Charleston Golf Cart Rental is the ultimate way to upgrade your vacation. We have brand new street legal 2023 Luxury Lifted LSVs for as low as $69/day! Click here to find out more!
Read More »
Have any Edisto Beach Golf Cart Rental Questions?