Where can I drive a Golf Cart in Isle Of Palms?
If you use GolfCart.Fun, you can drive your golf cart at night! A low speed vehicle can be driven on a street or highway where the posted speed limit is less than 35 miles per hour or less. This means that golf carts/lsv's cannot be driven on the IOP Connector because it has a speed limit of 45 miles an hour. When a low speed vehicle is operated on any highway, it must meet the requirements of Federal Motor Vehicle Safety Standard 500 (Part 49 Section 571.500 of the Code of Federal Regulations).
Isle of Palms Golf Cart Rental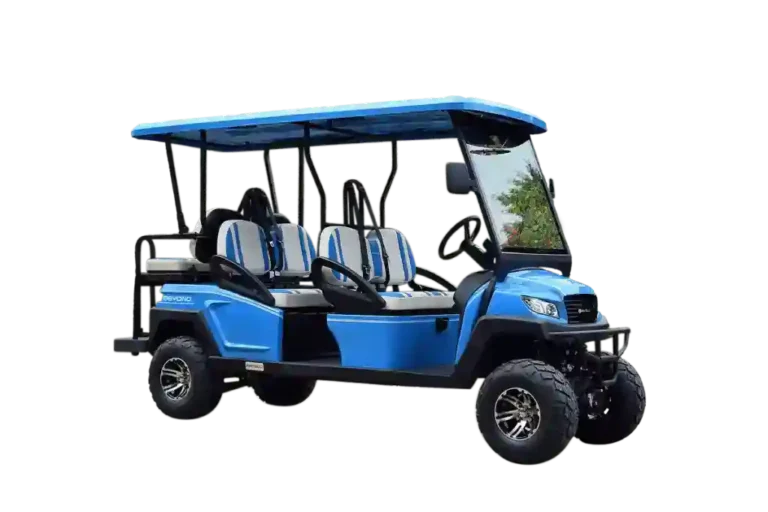 Due to the length of the island, many vacationers decide to rent a golf cart in Isle of Palms. Low Speed Vehicles can be driven at night and come equipped with seatbelts, headlights, bluetooth speaker systems, a backup camera, and more.
www.GolfCart.Fun is the most reliable golf cart rental service in Isle of Palms. Repeat customers are common at GolfCart.Fun because of their luxury, fully loaded fleet and their excellent customer service.
If you are looking for a way to level up your Isle of Palms vacation, you are in the right place. It is hard to beat whipping a golf cart around on a pretty day. There are plenty of attractions to visit and a golf cart rental will allow you to see them all!
What defines "Street Legal" golf cart?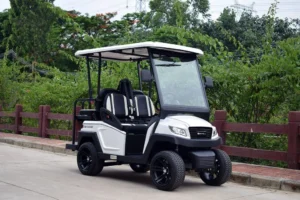 A street legal golf cart is also referred to as a Low Speed Vehicle (LSV). In accordance with South Carolina code of law 56-2-100, a Low Speed Vehicle is defined as a four-wheeled vehicle whose speed in attainable in one mile is greater than 20 miles an hour and not more than 25 miles per hour.
In order to operate an LSV, a person must have a valid driver's license and proof of insurance. An LSV comes factory equipped with seatbelts, windshield wipers, turn signals, horn, headlights, side and rear view mirrors, speedometer, tailights, and a speedometer.
Isle of Palms
Isle of Palms is a barrier island located in Charleston County, South Carolina. In 2010, the population of Isle of Palms was recorded to be 4,133. It has a total area of 4.44 sq mi of land so a lot of visitors decide to get an Isle of Palms golf cart rental.
The town has an affluent community of residents, as well as vacationers.  The town has beautiful houses, both on and off the beach. The "Windjammer" is a popular attraction that hosts several big concerts throughout the year.
As of the 2010 census, there were over 1828 households. The average family size was 2.66. The average househould size was 2.66. The median income for a family was $88,874 and the median income for a houselhold city came in at $76,170. The male to female ratio in Isle of Palms was 51:49.